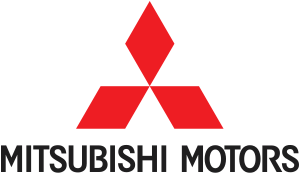 Mitsubishi Motors Corporation is a Japanese multinational automotive manufacturer headquartered in Minato, Tokyo, Japan. In 2011, Mitsubishi Motors was the sixth biggest Japanese automaker and the sixteenth biggest worldwide by production.
Mitsubishi is one-third (34%) owned by Nissan, and thus a part of the Renault–Nissan–Mitsubishi Alliance. It is also a part of Mitsubishi keiretsu, formerly the biggest industrial group in Japan, through the corporation's minority 20% stake in Mitsubishi Motors, and the company was originally formed in 1970 from the automotive division of Mitsubishi Heavy Industries.
Here are some interesting facts about Mitsubishi:
The Mitsubishi logo was derived from the flag design of its shipping company predecessor. The three triangles are actually based on the shape of a water chestnut.
Mitsubishi has a longstanding partnership with Jackie Chan who uses only vehicles from the brand in his films. The Lancer Evo became particularly famous because of his movies.
The Mitsubishi Galant's name was derived from the French word galant, meaning "chivalrous".
The Mitsubishi hardtop sedan was marketed under different names; "Galant Σ " or "Eterna Σ " (Sigma) in Japan, "Sapporo" in Europe, and in the US as "Galant Σ" (1988 model year) followed by plain "Sigma" (1989 to 1990 model years).
In 1982, Mitsubishi enters the U.S. market under its own brand name.
The Mitsubishi Eclipse, with its turbocharged engine and advanced four-wheel drive technology was named on Car and Driver's "10 Best List" for four years in a row beginning in 1989.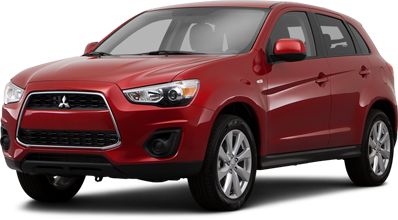 Popular models from Mitsubishi include:
1. Mitsubishi Outlander Sport
2. Mitsubishi Outlander
3. Mitsubishi Mirage G4
4. Mitsubishi Galant
5. Mitsubishi Lancer
6. Mitsubishi Mirage
7. Mitsubishi Eclipse
8. Mitsubishi Endeavor
9. Mitsubishi Pajero
10. Mitsubishi Lancer Evolution
Resources for Mitsubishi enthusiasts:
1. Official Mitsubishi Website
2. Mitsubishi Owner's Manual and Warranty Information
3. Mitsubishi Safety Ratings
4. Mitsubishi Recalls
5. Mitsubishi Market Values
6. Mitsubishi Reviews
Why should I run a Mitsubishi VIN Check?
Check for accidents. Every year, approximately 6.0 million automobile accidents are reported by the National Highway

Traffic Safety Administration.

Check for title brands. Flood, hail-damage, and salvage titles are examples of critical title brands.
Check for special purpose designations, including taxi-use, rental-use, or police-use.
Check for thefts. Lookup a VIN to check for an active theft or previously recovered theft record.
Run a Mitsubishi VIN Check to uncover the full-story of your next vehicle.