Iowa VIN Check
Iowa law requires all vehicles designated "salvage" or vehicles that have a "salvage" title to be physically examined by a peace officer who has been certified by the Iowa Law Enforcement Academy to conduct inspections prior to issuance of an Iowa vehicle registration. The purpose of the salvage theft examination is to physically verify that no stolen parts were used to rebuild a vehicle and to authenticate the vehicle being rebuilt. Lookup over 1.3 million cars registered in the state of Iowa:
VinCheck.info gathers information on thefts, accidents, sales, titles, specifications, and more from official US government sources across the country into a database to provide free vehicle history to the public. Search based on the 17-digit VIN or the license plate number.
Iowa Title Request
Lookup vehicle title history by requesting for vehicle registration records at the official Iowa Department of Transportation Motor Vehicle Division website.
Records may be researched by vehicle identification number, name, title number and license plate number. Payment is required prior to release of information.
Iowa Resources for Car Drivers/Owners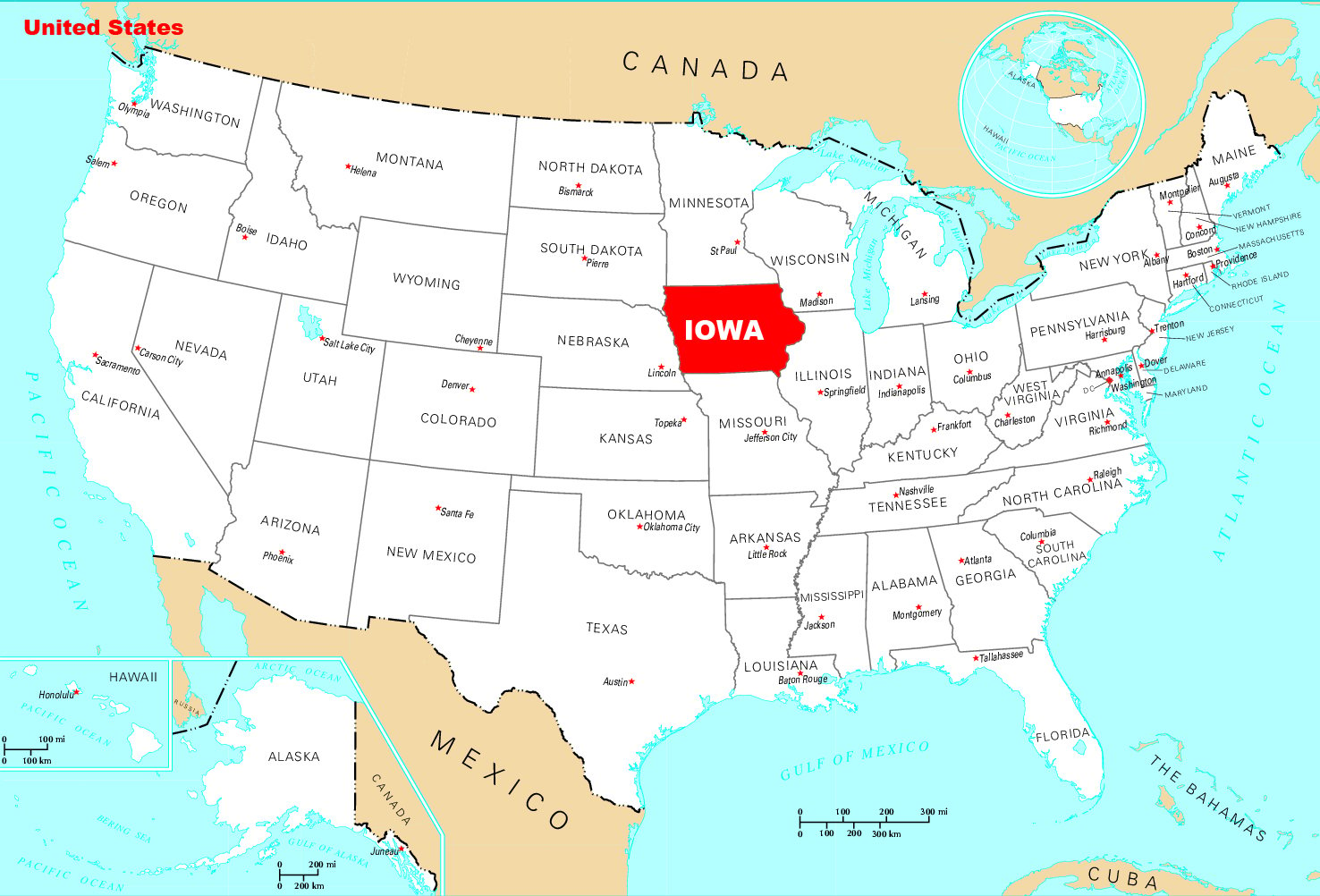 Iowa, a Midwestern U.S. state, sits between the Missouri and Mississippi rivers. It's the 29th state in the USA; it became a state on December 28, 1846. The estimated population of Iowa is 2,830,000. Among the 50 states, Iowa ranks 30th in population and 23rd in land area. Its capital and largest city by population is Des Moines. The largest cities in Iowa are Des Moines, Cedar Rapids, Davenport, Waterloo, Sioux City, West Des Moines, Council Bluffs, Clinton, Dubuque, and Ankeny.
Statistics on Accidents, Theft and Disasters:
Number of cars registered as of 2016: 1,303,131

Iowa Department of Transportation's recent

Annual Report

and the FFY 2015

Annual Evaluation Report

stated there were 55,781 reported accidents in 2016.

On average, there are 55,715 accidents per year.

Of those 55,781 accidents, 34,928 resulted in injuries and 404 resulted in fatalities.

Speeding was the leading contributing circumstance for accidents.

In 2013, 256 fatalities were rural. This represents 80.75% of all fatalities in the state.

Drivers age 20 or younger involved in fatal crashes decreased 14.38% from the 2008 – 2012 average of 58.4 to 50.

The motor vehicle theft rate for Iowa in 2016 was 159 thefts for every 100,000 inhabitants. On average, there were 13.6 motor vehicles stolen per day.

According to the National Weather Service, Iowa sees an average of 46 tornadoes per year roll through its state.
Other Resources:
1. Indiana Department of Motor Vehicles
2. Emissions and Safety Inspection Locations
3. Vehicle Safety Ratings
4. Vehicle Recalls by VIN
5. Automotive Market Values
6. Automotive Reviews
Why should I run an Iowa VIN Check?
Check for accidents. Every year, approximately 6.0 million automobile accidents are reported by the National Highway Traffic Safety Administration.
Check for title brands. Flood, hail-damage, and salvage titles are examples of critical title brands.
Check for special purpose designations, including taxi-use, rental-use, or police-use.
Check for thefts. Lookup a VIN to check for an active theft or previously recovered theft record.
Run an Iowa VIN Check to uncover the full-story of your next vehicle.