Maine VIN Check
According to the Portland Press Herald, small SUVs, full-sized pickups, and compact SUVs are the most popular vehicle types in Maine. Run a free VIN check on any of the 409,229 cars registered in the state of Maine:
VinCheck.info gathers information on thefts, accidents, sales, titles, specifications, and more from official US government sources across the country into a database to provide free vehicle history to the public. Search based on the 17-digit VIN or the license plate number.
Maine Vehicle Information Request
You can also obtain vehicle information through Maine's Title Records Search and Registration Records Search:
A subscriber account of Informe is required to access Maine's database for registered vehicles. Visit their sign up page to create an account.
Maine Resources for Car Drivers/Owners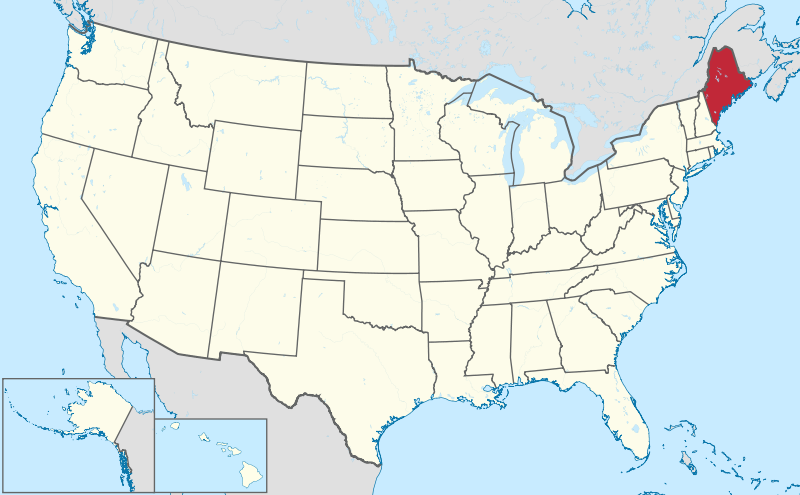 Maine is a state located in the northernmost state in the New England region of the northeastern United States. It is the 42nd most populous state, with a population of approximately 1,331,479 people. The Capital of Maine is Augusta, and the state is divided among 16 counties spanning 35,385 square miles. Maine was the 23rd state to join union in March 15, 1820.
Facts and Statistics on Accidents, Thefts and Disasters
Number of cars registered as of 2016: 409,229

Maine Department of Transportation and Bureau of Highway Safety's recent

Annual Report

revealed there were 32,845 crashes in 2015.

There were about 8,229 incidents of injuries.

A fifth of Maine's crash fatalities happened between 9pm and 2am,  despite the low traffic volumes of those times.

91.61% of vehicle collisions in Maine involved registered drivers, the remaining 8.38% involved out-of-state drivers.

In that year, it was estimated that a traffic crash happened every 17 minutes on average.

Drunk driving was responsible for the 37 reported deaths in vehicle accidents.

Based on the data collated by the

Insurance Institute for Highway Safety

in 2016, 17 percent of all fatal crashes happened in urban areas, while 81 percent happened in rural areas. The remaining two percent were unknown.
According to the Neighborhood Scout, Maine's motor vehicle theft rate in 2016 was 2.32 thefts for every 4,000 inhabitants. A total of 775 incidents of vehicle theft were reported in the same year.
Other Resources:
Why should I run a Maine VIN Check?
Check for accidents. Every year, approximately 6.0 million automobile accidents are reported by the National Highway Traffic Safety Administration.
Check for title brands. Flood, hail-damage, and salvage titles are examples of critical title brands.
Check for special purpose designations, including taxi-use, rental-use, or police-use.
Check for thefts. Lookup a VIN to check for an active theft or previously recovered theft record.
Run a free Maine VIN Check to uncover the full story of your next vehicle: