Colorado License Plate Lookup
Beware of any offer that sounds too good to be true. Spot the red flags using a car report. Get free vehicle history report through Colorado license plate lookup.
VinCheck.info offers free license plate lookup. Enter your Colorado license plates to get a complete vehicle report. A vehicle report from VinCheck.info contains:
Market Value
Vehicle Specifications
Equipment Details
Fuel Efficiency
Safety Rating
Colorado DMV Data
Inspection Checklist
Current Warranty
NMVTIS Report
The Colorado DMV is another good source of vehicle information. You may inquire by calling at (303) 205-5600. Visit the Contact Us page for other means of contacting the agency.
Title and Registration in Colorado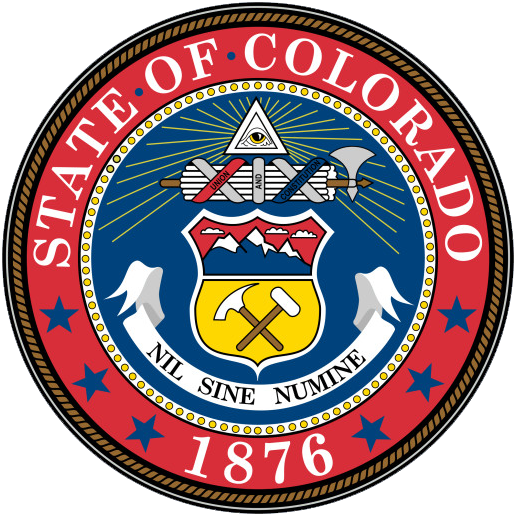 The Colorado DMV handles registration and title in the state. Recently sold vehicles can be registered within 61 days. New residents have 90 days to register. For vehicle owners who have just returned, they have 45 days to register.
Late registration and titling are generally penalized. However, exemptions may be granted for applicants with valid reasons. For instance, vehicles that were recently recovered from theft may qualify.
If applicable, an emissions testing may apply. Cars that do not comply with the state's requirement may not be registered.
Check if a car has a lien. If there is a lien, show a mortgage document which confirms its validity. The title might go to the lienholder if the lien is not removed. Wait for at least a month to get your title via email.
General Registration Requirements:
Proof of VIN Verification
Proof of Qualifying Insurance (w/ coverage)
Title/Registration (w/ owner's name)
Proof of Colorado Vehicle Emissions, if applicable
Affidavit of Non-Use of Vehicle, if applicable
Payment
General Title Requirements:
Proof of VIN Verification (out-of-state cars)
Proof of Insurance
Current Title/Ownership Document(s)
Proof of Identification
Odometer Disclosure
Bill of Sale
Lien Document
Manufacturer's Statement of Origin/Weight Slip (for ascertaining weight)
Payment
Vehicle acquired from a Colorado dealer
Dealers will likely process the paperwork on their buyer's behalf. They must register/title the car under the purchaser's name.
Privately sold vehicle
If it came from a private seller, the buyer needs to process the paperwork itself. The DMV may apply charges that are usually covered by the dealer.
Lost/damaged Registration or Title
Get in touch with a county Colorado DMV branch to get a replacement. You may also request a replacement through their online portal.
Requirements for Duplicate Registration:
License Plate Number
Vehicle Identification Number (VIN)
Requirements for Duplicate Title:
Proof of Identity
VIN Number/Colorado Title Number
Payment ($8.20)
Power of Attorney, if needed
Lien Release, if applicable
Registration Renewal
To renew registration, the Colorado DMV may require emissions testing for some cars. If that were the case, a proof of passing the emissions test might be needed. Late fees will apply if you fail to renew your registration within a month of expiration.
Requirements:
License Plate Number
Vehicle Identification Number
Current Vehicle Emissions, if applicable
Valid Colorado Insurance
Payment
Salvage Vehicle
Any unit with a repair cost that exceeds its market value may be deemed 'salvage'. The same applies to cars declared as 'total loss' by their insurance companies.
The damage may have come from:
Collision
Fire
Flood
Accident
Trespass
Others
Complete this form to apply for a salvage title. Salvage vehicles that were fixed can be applied for 'Rebuilt' titles. However, they must be deemed by the DMV qualified prior to application.
Colorado License Plate Information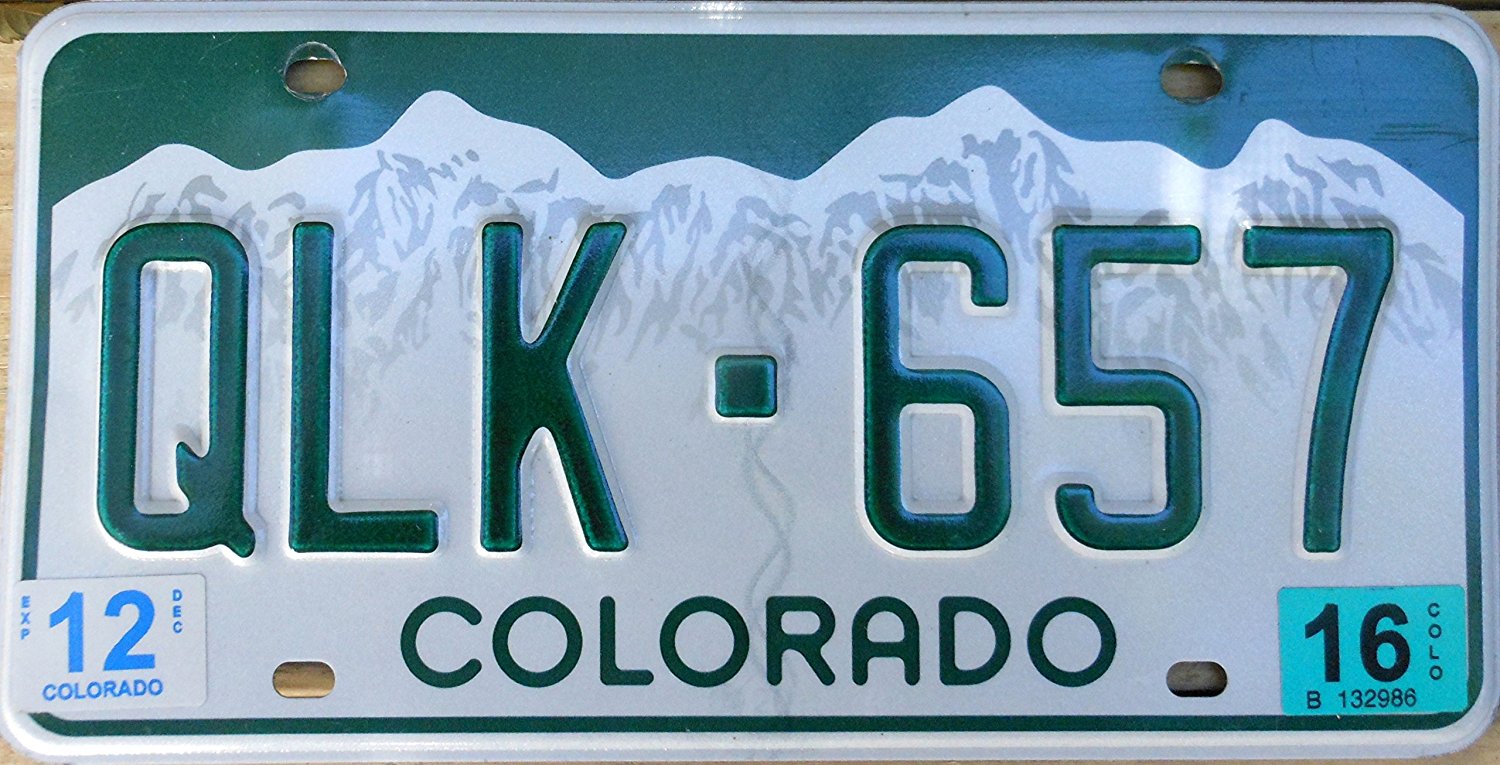 The Colorado DMV issues the license plates intended for the state. The plate format has six characters, which consist of numbers and letters. Two plates are issued for each car, one for the rear and another on the front.
Colorado requires that all vehicles display valid license plates. Colorado issues license plates for a 12-month period.
Types of Colorado License Plates
There are five (5) types of license plate being issued in the state of Colorado. The requirements for each style of plate varies.
Personalized Colorado License Plates
Colorado DMV is also offering personalized plates. The corresponding application form for your chosen plate must be completed. Once you are done, mail it to:
Department of Revenue
Vehicle Services Unit
P.O. Box 173350
Denver, Colorado 80217-3350
A notification will be sent if your request has been approved. You will be informed about the fees and related information as well.
Duplicate Colorado License Plates
If you need a duplicate plate, fill out the affidavit. This will help replace any damage or missing plate you might have. Be sure to give out correct details to prevent your request from being denied.
Transferring Colorado License Plates
Meet the state's requirements to transfer plates between two vehicles you own. Request a transfer when you apply for a title/vehicle registration.
Contact the Colorado DMV near you for more information!
More Resources for Colorado Drivers:
Buying a used car in Colorado?  Don't make a costly mistake. Run a Free License Plate Lookup for your Colorado-registered vehicle!
Check for accidents

. Every year, approximately 6.0 million automobile accidents are reported by the National Highway Traffic Safety Administration.

Check for title brands

. Flood, hail-damage, and salvage titles are examples of critical title brands.

Check for special purpose designations

, including taxi-use, rental-use, or police-use.

Check for thefts.

Lookup a VIN to check for an active theft or previously recovered theft record.
Run a Free Colorado License Plate Lookup to uncover the full-story of your Colorado-registered vehicle.