Free Aston Martin VIN Decoder
The car brand that features prominently in James Bond films can now be decoded freely using any VIN registered under it. Acquire car details for free using the VIN decoder below.
Can't find the VIN?
Aston Martin Recall Lookup
Aston Martin recalled 5,000 vehicles carrying the DBS and seven other trademarks. These cars, as described by the NHTSA's report, were made with materials that did not meet the company standard.
Aside from running a free VIN decoder, remember to check for any recall update about your own and other cars that interest you. Resolve any recall problem for free at any authorized Aston Martin dealership.
Use the free VIN Lookup below to check for any safety recall.
How to Decode an Aston Martin VIN?
Check out the VIN decoding diagram below to see how each digit or section in the 17-digit string is decoded.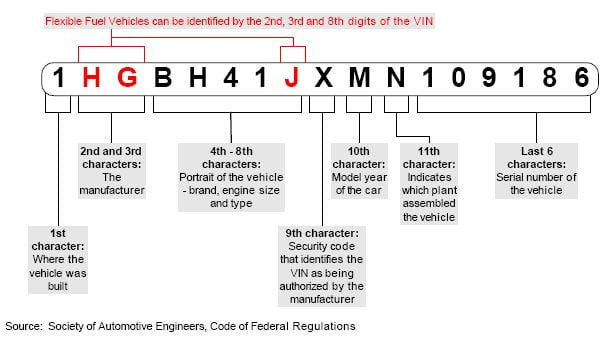 Each character or set of characters within an Aston Martin VIN indicates specific vehicle information including the vehicle's model and model year, make, where it was manufactured, and more.
Here is a sample Aston Martin VIN, SCFAB423X2K403277, which we have decoded using the diagram above and the decoding charts available.
S – Country (UK)
C – Manufacturer (Aston Martin)
F – Vehicle Type (Passenger Car)
AB423 – Description (Convertible/2DR/Aston Martin DB7 Vantage Volante)
X – Check Digit
2 – Model Year (2002)
K – Assembly Plant (Bloxham, England)
403277 – Production Sequence Number
VinCheck.info's free Aston Martin VIN decoder instantly provides more than these vehicle specifications plus a free vehicle history report. We also provide information on the market value, equipment details, fuel efficiency, safety rating, current warranty, recalls and defects of an Aston Martin vehicle.
Aston Martin Parts and Accessories Lookup
To make your vehicle shopping experience convenient, visit the Aston Martin online shop. From there, click the car model that matches yours to find the right parts and accessories for your car.
Resources for Aston Martin Vehicle Owners
Why should I use an Aston Martin VIN Decoder?
Check for basic vehicle data available prior to purchase.
Check for the vehicle's build to know the matching parts in case of replacement or repair.
Check for consistency of vehicle information from vehicle documents or disclosed by the seller.
Check for fake VIN or cloned VIN. Look out for red flags indicating that the VIN is not for the car or the vehicle you are buying.
Check out VinCheck.info resources on Aston Martin which could be important to you as an owner or a buyer. For more interesting facts about Aston Martin,  Aston Martin vehicles or to get a free Aston Martin vehicle history report, visit our Aston Martin VIN Check page.
Enter your VIN below and run a Free Aston Martin VIN decoder in seconds!