Chrysler started as a company founded by Walter Chrysler in 1925. After going through mergers and acquisitions, the company eventually became an American subsidiary (officially called FCA US or Fiat Chrysler) of Italian-controlled Fiat Chrysler Automobiles N.V. based in the Netherlands. The smallest of the "Big Three" American automakers, Chrysler has its headquarters in Auburn Hills, Michigan.
The flagship Chrysler brand of luxury sedans, convertibles and minivans is at the center of the parent company's long term plan to compete again with Cadillac and other luxury brands. The Chrysler 300 has become a top choice for a premium full-size sedan.
Here are some interesting facts about Chrysler:
Chrysler 300C was hailed as one of "The 25 Most Iconic Hip-Hop Cars" by Complex.com due to its popularity in hip-hop music videos. Former US President Barack Obama owned one when he was still a senator of Illinois.
FCA US also markets vehicles under the Dodge, Jeep, and Ram brands as well as replacement Chrysler parts under the Mopar brand.
The Chrysler Building in New York City, an Art Deco-style skyscraper designed by William Van Allen, is the tallest brick building in the world.
Chrysler's most successful investment was the acquisition of American Motors (including the Eagle and Jeep brands) in 1987.
Fiat Chrysler Automobiles projects that global sales (total for all brands) would grow more than twice as fast as the rest of the industry in 2018. Sales of the Chrysler brand are expected to double to 800,000 units in 2018.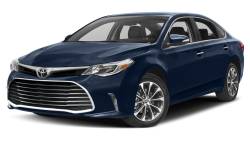 Popular models from Chrysler include:
1. Chrysler 200
2. Chrysler 300
3. Chrysler 300 Series
4. Chrysler Aspen
5. Chrysler Crossfire
6. Chrysler Pacifica
7. Chrysler PT Cruiser
8. Chrysler PT Cruiser Classic
9. Chrysler Sebring
10. Chrysler Town & Country
Resources for Chrysler enthusiasts:
1. Official Chrysler Website
2. Chrysler Owner's Manual and Warranty Information
3. Chrysler Safety Ratings
4. Chrysler Recalls
5. Chrysler Market Values
6. Chrysler Reviews
Why should I run a Chrysler VIN Check?
Check for accidents. Every year, approximately 6.0 million automobile accidents are reported by the National Highway Traffic Safety Administration.
Check for title brands. Flood, hail-damage, and salvage titles are examples of critical title brands.
Check for special purpose designations, including taxi-use, rental-use, or police-use.
Check for thefts. Lookup a VIN to check for an active theft or previously recovered theft record.
Run a Chrysler VIN Check to uncover the full-story of your next vehicle.