Honda Motor Company is a large, multinational corporation that is predominately known for its production of automobiles and motorcycles. Honda was founded in September 24, 1948 by Soichiro Honda in Hamamatsu, Japan.
The Honda Company is a big player in the automotive space. Some interesting statistics include:
1. In Fiscal Year 2017, Honda sold approximately 5.0 million automobiles worldwide.
2. Honda's brand value in 2017 was estimated to be worth 12.16 billion US dollars
3. Honda is the sixth largest automobile manufacturer (by share of revenue), capturing 5.2% of total industry revenue
4. The Honda Civic is America's third best-selling vehicle, followed by the Honda Accord.
5. The Honda Accord is America's most stolen car, followed by the Honda Civic.
6. Acura, a subsidiary of Honda, includes Honda's luxury line of motor vehicles.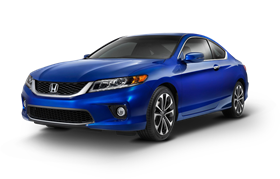 Popular models from Honda include:
1. Honda Civic
2. Honda Accord
3. Honda C-RV
4. Honda FIT
5. Honda Pilot
6. Honda Odyssey
7. Honda Ridgeline
8. Honda HR-V
9. Honda CR-Z
10. Honda S2000
Resources for Honda enthusiasts:
1. Official Honda Website
2. Honda Owner's Manual and Warranty Information
3. Honda Safety Ratings
4. Honda Recalls
5. Honda Market Values
6. Honda Reviews
Why should I run a Honda VIN Check?
1. Check for accidents. Every year, approximately 6.0 million automobile accidents are reported by the National Highway Traffic Safety Administration.
2. Check for title brands. Flood, hail-damage, and salvage titles are examples of critical title brands.
3. Check for special purpose designations, including taxi-use, rental-use, or police-use.
4. Check for thefts. Lookup a VIN to check for an active theft or previously recovered theft record.
Run a Honda VIN Check to uncover the full-story of your next vehicle.