The Hummer brand of pickup trucks and SUVs can be traced to Jeep whose Government Products division was spun off as a wholly owned subsidiary known as AM General. From the 1980s through the 1990s, AM General produced and marketed the High Mobility Multi-Purpose Wheeled Vehicle (HMMWV or Humvee). In 1992, generally positive reception to the Humvee inspired AM General to produce and market a civilian version of the M998 Humvee under the Hummer brand.
General Motors (GM) acquired the Hummer brand in 1999. GM developed, marketed and distributed Hummer vehicles that AM General continued to manufacture. GM sold the original Hummer H1 as the brand's flagship vehicle until the 2006 model year. Other vehicles in the Hummer range, the H2 and H3, were produced based on smaller GM platforms. After failed attempts to find a buyer for Hummer as part of GM's Chapter 11 reorganization, the brand was officially shut down on April 7, 2010. The last Hummer production was in 2010 when the H3 model was made.
Here are some interesting facts about Hummer:
GM developed its own version of the original Humvee. The Hummer H2 was based on GM's Suburban frame.
The popularity of H2 led to the rise in demand for a stretched limousine version. Large scale production of H2 involved cutting behind the cab and extending the chassis to create a section for up to 22 passengers.
The Hummer was built in different varieties. The closed-roof, four-door wagon and the four-door open-top or soft-top model were the two most common varieties. A two-door pickup version and the Slantback body style were also available, but in limited quantities.
Arnold Schwarzenegger, smitten by the Humvee's unmistakably robust appearance, was partly responsible for making the Hummer popular. AM General had planned to make a civilian version of the Humvee, but Schwarzenegger's persistence may have led the manufacturer to proceed with redesigning the Humvee to produce the Hummer.
Arnold Schwarzenegger presented the world's first electric Hummer H1 from Kreisel Electric at the opening of the company's research and development center in Austria.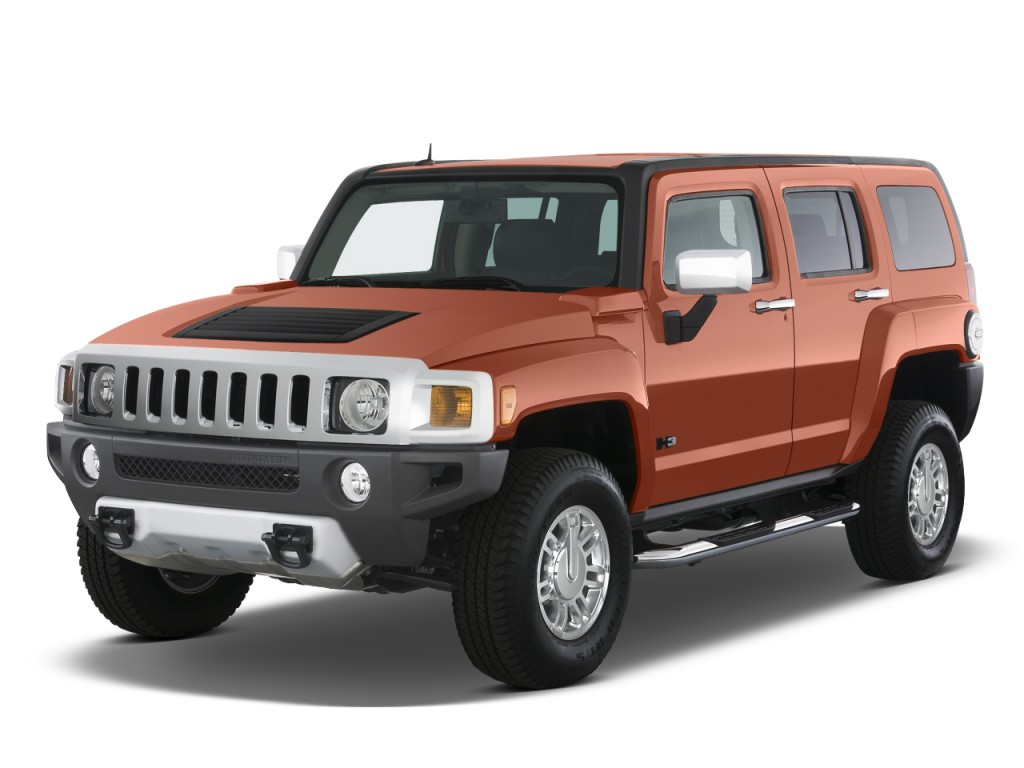 Popular models from Hummer brand include:
1. Hummer H1
2. Hummer H2
3. Hummer H3
4. Hummer H3T
Resources for Hummer enthusiasts:
1. Official Hummer Website
2. Hammer Owner's Manual and Warranty Information
3. Hummer Safety Ratings
4. Hummer Recalls
5. Hummer Market Values
6. Hummer Reviews
Why should I run a Hummer VIN Check?
Check for accidents. Every year, approximately 6.0 million automobile accidents are reported by the National Highway Traffic Safety Administration.
Check for title brands. Flood, hail-damage, and salvage titles are examples of critical title brands.
Check for special purpose designations, including taxi-use, rental-use, or police-use.
Check for thefts. Lookup a VIN to check for an active theft or previously recovered theft record.
Run a Hummer VIN Check to uncover the full-story of your next vehicle.