Free VIN Report on Used Maybach Vehicles
Maybach was discontinued in 2012 by Daimler-Benz and then revived as a sub-brand of Mercedes-Benz in 2014. Mercedez-Maybach ultra-luxury vehicles have powerful engines, roomy passenger cabins, and luxurious interiors designed for the high-end market. Run VINCheck.info's free vehicle history by VIN and search over one thousand Maybach vehicles registered in the United States:
Enter a 17-digit VIN above to look up a full vehicle history report, which includes thefts, accidents, sales, titles, specifications, and more. This information is compiled by VinCheck.info from official government sources and made public as a free, informational resource.
Maybach Recall Lookup
Mercedes-Benz USA has issued a recall for 8,700 Mercedes-Maybach S600 and Mercedes-Maybach S550 4Matic (2017-2018 model years) due to faulty lock for the rear passenger door. The door appears to be locked even if it is not and may unintentionally open, increasing the risk of injury.
Aside from using our free VIN check, you may look for any open recalls by VIN search at the official Maybach Owner's website below:
If your vehicle is involved in a recall, please contact your preferred authorized Maybach dealer to schedule an appointment at your earliest convenience.
Dealers will inspect each left-rear door lock and replace it, if needed, free of charge. Vehicle owners can reach MBUSA customer service at (877) 496-3691.
Other Resources for Maybach
Other resources VinCheck.info has compiled for Maybach vehicles include:
Background on Maybach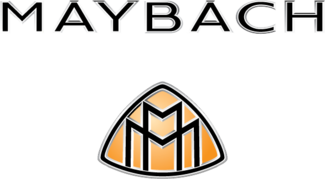 Maybach Motorenbau was a luxury car maker that was founded in 1909 by Wilhelm Maybach and his son as a subsidiary of Luftschiffbau Zeppelin GmbH in Germany. Maybach was acquired by Daimler-Benz in 1960 and revived as an independent ultra-luxury brand, but eventually discontinued in 2012. Two years later, Daimler-Benz introduced a lineup named Mercedes-Maybach as a sub-brand of Mercedes-Benz S-Class (W222).
Interesting facts about Maybach:
Maybachs vehicles are popular for their power and custom luxury extras, like entertainment centers and voice-activated controls.
The 2004 Maybach Exelero was one of the most expensive cars sold. The single unit that was produced had a price tag of eight million US dollars.
The Mercedes-Maybach S600 Guard, equipped with VR10 ballistic protection armor, is available at starting price of approximately $516,000.
Mercedes-Benz positioned Maybach as a super-luxury rival for Rolls Royce and Bentley.
During World War II, Maybach stopped making cars to make engines for German military vehicles as well as for rail and marine purposes.
Due to poor sales, the Maybach brand was discontinued in 2012. The last Maybach vehicle was built in December 2012.
Popular models from Maybach include:
2005 Maybach Exelero

| Avg. Price: $8 million | Reliability Score: 4/5

2005 Maybach BRABUS SV 12 Biturbo

| Avg. Price: $650,000 | Reliability Score:

2011 Maybach 57S Xenatec Coupe

| Avg. Price:

$1,240,001

| Reliability Score:

2009 Maybach 62 Zeppelin

| Avg. Price:

$830,000

| Reliability Score: 5/5

2007 Maybach 62S

| Avg. Price: $450,000 | Reliability Score: 5/5

2002 Maybach 57

| Avg. Price: $350,000 | Reliability Score: 4/5

2007 Maybach 62S Landaulet

| Avg. Price: $1.4 million | Reliability Score: 5/5

2005 Maybach 57S

| Avg. Price: $400,000 | Reliability Score: 5/5

2014 Maybach 57S Knight Luxury

| Avg. Price: $1 million | Reliability Score: 4/5

2016 Mercedes-Maybach S600

| Avg. Price: $570,000 | Reliability Score: 3.5/5
Why should I run a Maybach VIN Check?
Check for accidents. Every year, approximately 6.0 million automobile accidents are reported by the National Highway Traffic Safety Administration.
Check for title brands. Flood, hail-damage, and salvage titles are examples of critical title brands.
Check for special purpose designations, including taxi-use, rental-use, or police-use.
Check for thefts. Look up a VIN to check for an active theft or previously recovered theft record.
Run our free VIN Check now to uncover the full story of your next vehicle: