Free Illinois VIN Check
The Office of the Secretary of State shall inspect any rebuilt salvaged vehicle (8 model years of age or newer) as a requirement for registration. The inspection covers the vehicle and pertinent documents to make sure that the identification numbers of the vehicle or its parts have not been destroyed or tampered with.
Whether you're planning to buy a rebuilt vehicle or not, avoid possible registration problems by narrowing down your search for a used car. Run a free VIN check. This will help you make a wise buying decision. Look up over 4.5 million cars registered in the state of Illinois:
VinCheck.info gathers information on thefts, accidents, sales, titles, specifications, and more from official US government sources across the country. These information are collated into a database to provide free vehicle history to the public. Search based on the 17-digit VIN or the license plate number.
Illinois Title Request
You can check the title status of a vehicle by entering the VIN through the Title and Registration Status Inquiry service available at CyberDriveIllinois.com.
Enter a VIN or a title number to retrieve title information. This is a fee-based service that requires a $95 annual fee for subscribers and a $6 per-record fee for non-subscribers.
For more information about vehicle title and registration searches and fees, check out the FAQ section.
Illinois Resources for Car Drivers/Owners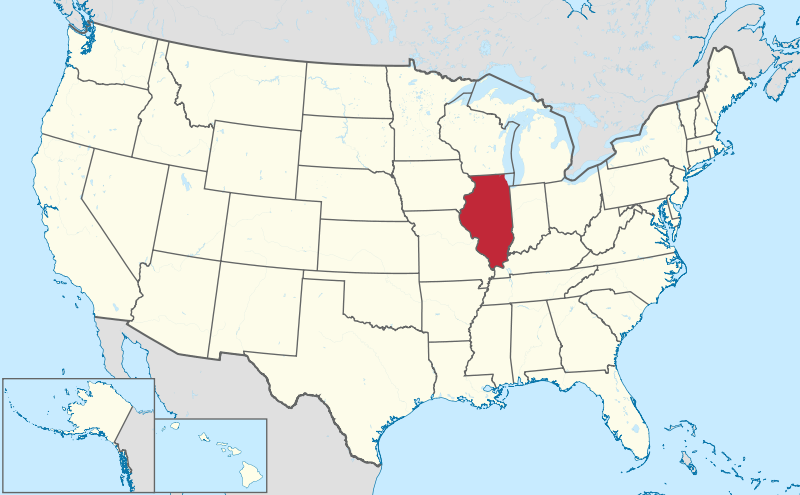 Illinois, located in the Midwestern region, was the 21st state to join the Union. The 6th most populous state, with a population of approximately 12,801,539, the Windy State is divided among 102 counties spanning 57,914 square miles. The six most populous cities in Illinois are Chicago (also the third most populous in the US), Aurora, Rockford, Joliet, Naperville, and Springfield (capital).
Statistics on Accidents, Theft and Disasters:
Other Resources:
1. Illinois Department of Motor Vehicles
2. Emissions and Safety Inspection Locations
3. Vehicle Safety Ratings
4. Vehicle Recalls by VIN
5. Automotive Market Values
6. Automotive Reviews
Why should I run an Illinois VIN Check?
Check for accidents. Every year, approximately 6 million automobile accidents are reported by the National Highway Traffic Safety Administration.
Check for title brands. Flood, hail-damage, and salvage titles are examples of critical title brands that you need to watch out for before buying a used car.
Check for special purpose designations, including taxi-use, rental-use, or police-use.
Check for thefts. Check for an active theft or previously recovered theft record by VIN search to make sure you are not buying a stolen car or a car with stolen parts.
Run VinCheck.info's free VIN check to uncover the full story of your next vehicle: