Indiana Free License Plate Lookup
Nowadays, the price tags of cars are high even for used cars. Worse, some "cheap" vehicles may cost you more in the long run. And speaking of the long run, some cars can't even last a long run.
VinCheck.info offers free license plate lookup that will reveal past ownership, title information, liens, odometer reading and salvage records. Search license plates registered in the state of Indiana:
The Indiana Bureau of Motor Vehicles may also help you in gaining the details that you need in your vehicle shopping. For inquiries, you may contact at: 1-800-457-8283. You may also send your questions to the Ask A Question page.
Indiana License Plates & Placards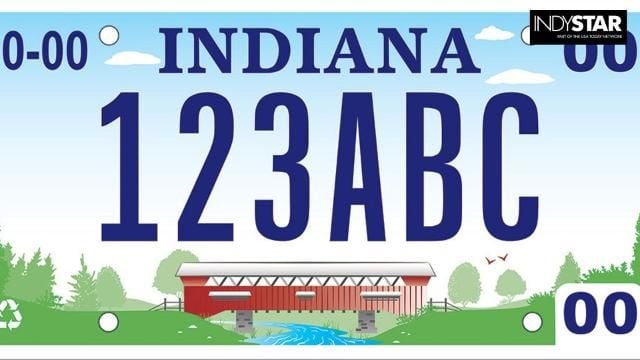 Registration can be done online if the vehicle has been purchased within the last 60 days, and the title application has been submitted to the BMV. For vehicles that have been purchased more than 60 days ago, registration can be done through an office visit. The Indiana Bureau of Motor Vehicles handles the affairs related to Indiana license plates. The state plate's official serial format has three numbers and three letters. Indiana is among the few states that require only one plate per vehicle unit.
You can also request a license plate replacement or duplicate in Indiana by filling out the replacement/duplicate form. As stated in the form, plates that are damaged are not required to be turned over to the Indiana BMV.
Types of Indiana License Plates
The Indiana BMV is currently issuing eight (8) plate types that you can attach to your passenger car.
Transferring of License Plates in Indiana
Generally, a license plate transfer from one vehicle to another is permitted by Indiana Code of 2017. Please visit the Indiana General Assembly website for more information about the legal clauses regarding plate transfer in Indiana.
More Resources for Indiana Drivers:

Buying a used car in Indiana?  Don't make a costly mistake. Run a Free License Plate Lookup for your Indiana-registered vehicle!
Check for accidents

. Every year, approximately 6.0 million automobile accidents are reported by the National Highway Traffic Safety Administration.

Check for title brands

. Flood, hail-damage, and salvage titles are examples of critical title brands.

Check for special purpose designations

, including taxi-use, rental-use, or police-use.

Check for thefts.

Lookup a VIN to check for an active theft or previously recovered theft record.

Run a Free Indiana License Plate Lookup to uncover the full-story of your Indiana-registered vehicle.