Cadillac VIN Check
Cadillac is one of the most iconic American car brand of the last 100 years. Search over 3 million Cadillac vehicles registered in the United States:
Enter a 17-digit VIN above to look up a full vehicle history report, which includes thefts, recalls, accidents, sales, titles, specifications, and more. This information is compiled by VinCheck.info from official government sources and made public as a free, informational resource.
Cadillac Recall Lookup
The Cadillac Escalade was the most stolen vehicle for six years in a row from 2006-2012 and also topped the Cadillac vehicles with the most recalls.
The Cadillac Escalade recalls were conducted to help prevent further car accidents involving the alleged defective airbags. According to the National Highway Traffic Safety Administration (NHTSA),  the Takata airbag recall was described as the "largest and most complex safety recall in U.S. History."
Are there any recalls for your Cadillac? If a recall has been issued for your vehicle, you should contact Cadillac at 1-800-458-8006 or your local authorized Cadillac dealer as soon as possible.
In addition to the VinCheck report above, you can run a free check for any open recalls associated with your VIN at the official Cadillac Owner's website below:
Other Resources for Cadillac
Other resources VinCheck.info has compiled for Cadillac vehicles include:
Background on Cadillac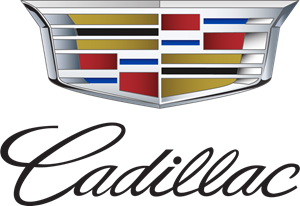 Cadillac was created from the assets of Henry Ford Company when Henry Ford left it in 1902. Henry M. Leland, an engineer from an auto parts builder, named the company after French explorer Antoine de la Mothe Cadillac who founded Detroit, Michigan. In 1909, the General Motors (GM) conglomerate acquired Cadillac and made it GM's prestige division to manufacture large luxury vehicles that appealed more to older consumers.
One of oldest American auto brands, Cadillac is still going strong today as the most prestigious and celebrated luxury brand in the United States auto industry. Cadillac has updated and expanded its roster of vehicles with SUVs, coupes, sedans, and crossovers that are true to the brand's reputation for quality, performance and innovation.
Interesting facts about Cadillac:
Cadillac Osceola was the auto industry's first concept car and the first closed-body car mass produced in America.
United States is the largest market for the brand, but China is fast becoming its largest market. Year-to-date sales of 80,557 in China have beaten current year-to-date sales 72,073 in the United States as of July 2017.
Cadillac luxury vehicles are sold in 35 other markets, including Canada.
Cadillac has won the Motor Trend Car of the Year award five times, with the Cadillac CTS winning in 2008 and 2014.
Cadillac Escalades' popularity in rap songs and videos boosted US sales in 2002 with an 84 percent increase, according to Auto Trends magazine.
Popular models from Cadillac include:
2015 Cadillac Escalade | Avg. Price: $54,629 | Reliability Score: 4/5
2017 Cadillac XT5 | Avg. Price: $39,395 | Reliability Score: 3.5/5
2016 Cadillac ATS | Avg. Price: $32,032 | Reliability Score: 3/5
2009 Cadillac Escalade EXT | Avg. Price: $18,546 | Reliability Score: 5/5
2012 Cadillac CTS | Avg. Price: $20,616 | Reliability Score: 4.5/5
2011 Cadillac CTS Sports Wagon | Avg. Price: $11,850 | Reliability Score: 5/5
2017 Cadillac CT6 | Avg. Price: $53,795 | Reliability Score: 3.5/5
2015 Cadillac XTS | Avg. Price: $30,477 | Reliability Score: 3.5/5
Why should I run a Cadillac VIN Check?
Check for accidents. Every year, approximately 6.0 million automobile accidents are reported by the National Highway Traffic Safety Administration.
Check for title brands. Flood, hail-damage, and salvage titles are examples of critical title brands.
Check for special purpose designations, including taxi-use, rental-use, or police-use.
Check for thefts. Lookup a VIN to check for an active theft or previously recovered theft record.
Run a free VIN Check to uncover the full story of your next vehicle: