Massachusetts VIN Check
Massachusetts became the first state to issue license plates in 1903. When it comes to buying vehicles, the state's six towns were classified as among the most frugal in the country in 2016. Lookup over 2,305,471 cars registered in the state of Massachusetts:
VinCheck.info gathers information on thefts, accidents, sales, titles, specifications, and more from official US government sources across the country into a database to provide free vehicle history to the public. Search based on the 17-digit VIN or the license plate number.
Massachusetts Vehicle Information Request
If you are looking for more vehicle information, you may inquire through the Title Lookup and Registration Inquiry of the State of Massachusetts:
Access title records by entering the VIN or the title number of any vehicle registered in Massachusetts. To request registration information, input the plate type and the registration number.
Massachusetts Resources for Car Drivers/Owners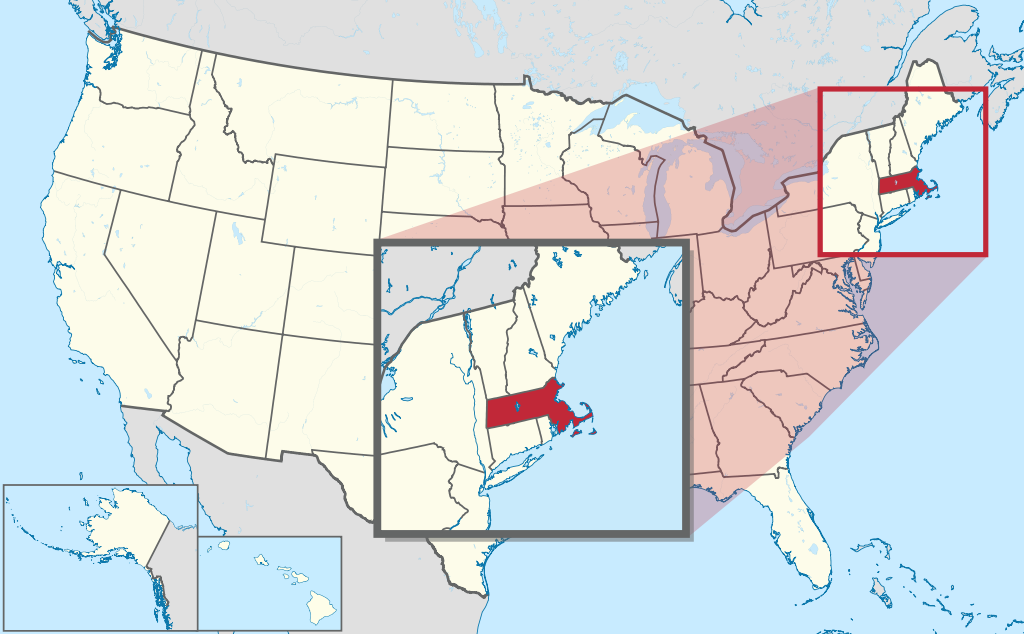 Massachusetts, officially the Commonwealth of Massachusetts is a state located in the New England region of the northeastern United States. It is the 15th most populous state, with a population of approximately 6,811,779 people. The Capital of Massachusetts is Boston, and the state is divided among 14 counties spanning 10,565 square miles. Massachusetts was the 6th state to join union in February 6, 1788.
Facts and Statistics on Accidents, Thefts and Disasters
2016 Statista's Vehicle Registration Records
2,305,471 vehicles were registered in Massachusetts.
2016 Massachusetts Highway Safety Annual Report:
There were 124,170 reported accidents in 2014 alone.

From 2012 to 2014, the average number of reported accidents per year was 124,079.

Of those 124,170 accidents, 4,027 resulted in serious injuries.

31.92 percent of those involved in fatal accidents were not wearing seat belts.

Based on 2015 data, 28 percent of all speed-related fatalities occurred between 6 pm on Fridays and 6 am on Sundays.

Massachusetts had one of the lowest rates on safety belt use in the country.
2016 Insurance Institute for Highway Safety:
Massachusetts suffered 359 fatal crashes which killed 389 people.

Of the 389 people killed, 61 percent of them were vehicle occupants, 21 percent were pedestrians, 10 percent were motorcyclists, and three percent were bicyclists. The remaining five percent were unknown.

63 percent of all fatal crashes involved only one vehicle, while the other 37 percent included more than one vehicle per accident.

96 percent of all fatal crashes happened in urban areas, while four percent happened in rural areas.
8,058 incidents of vehicle theft were reported in 2016.

For every 1000 people, 1.18 of them became victims of car theft.
Other Resources:
Why should I run a Massachusetts VIN Check?
Check for accidents. Every year, approximately 6.0 million automobile accidents are reported by the National Highway Traffic Safety Administration.
Check for title brands. Flood, hail-damage, and salvage titles are examples of critical title brands.
Check for special purpose designations, including taxi-use, rental-use, or police-use.
Check for thefts. Lookup a VIN to check for an active theft or previously recovered theft record.
Run a free Massachusetts VIN Check to uncover the full story of your next vehicle: