Delaware Free License Plate Lookup
Delaware law requires vehicles to be titled and registered before being allowed to operate on Delaware highways. New residents must title and register their vehicles within 60 days after becoming a Delaware resident.
VinCheck.info offers free license plate lookup that will reveal past ownership, title information, liens, odometer reading and salvage records. Search license plates registered in the state of Delaware:
Delaware License Plates & Placards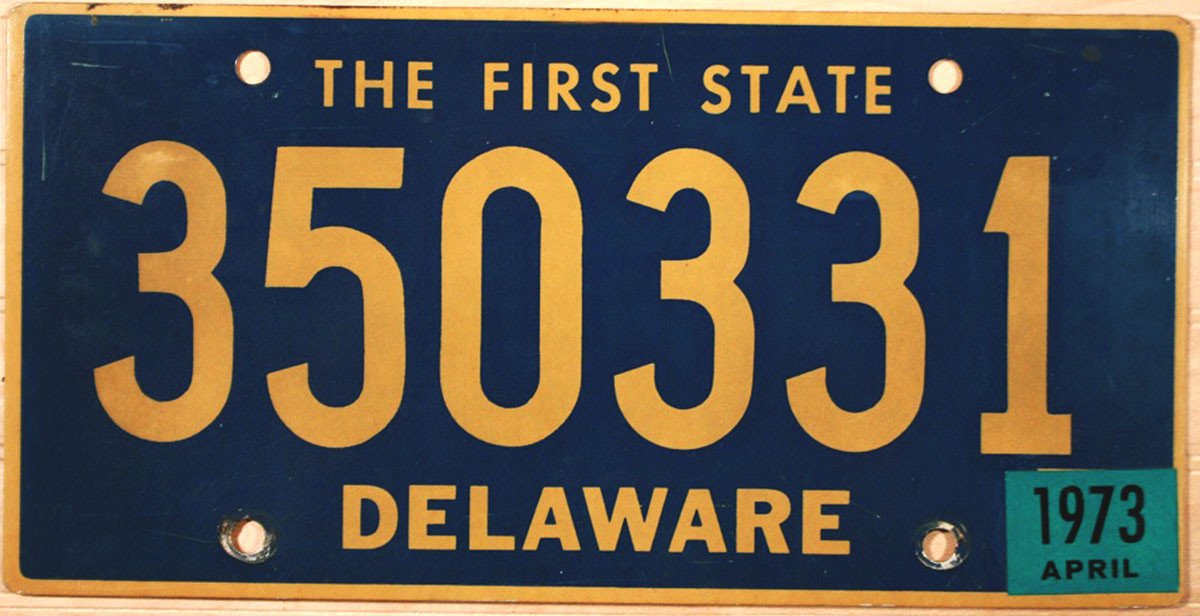 State law requires vehicle owners to complete an application for a Delaware title and registration to operate a motor vehicle on public roadways.
Before applying for a vehicle title/registration, the vehicle first needs to pass a safety and emissions inspection at any of the DMV locations.
You must register your vehicle to apply for a license plate and renew your registration to renew your license plate validation sticker. You can replace a lost, stolen, or damaged license plate or validation sticker in person at a Delaware DMV office.
Types of Delaware License Plates
There are a number of special license plates that can be purchased online or at any DMV location. A number of plates have eligibility restrictions that must be complied with before the plate can be ordered. The following plates are available for all vehicle owners that meet the eligibility requirements.
Vanity plates are also available for vehicle owners wishing to display these tags on their vehicles. The plates may be ordered at any Division facility. Use the Vanity Plate Search to check the availability of a plate online.
Transferring of License Plates in Delaware
You can transfer a license plate to another vehicle. Just bring the titles and proof of Delaware insurance for all vehicles involved to the Delaware DMV Office. Notate the odometer disclosure of each vehicle in section 1 in the Odometer Disclosure box as well as sign and print your name as buyer. You will be subject to any title fees, service fees, and/or registration fees based on the nature of the complete transaction.
More Resources for Delaware Drivers:
Buying a used car in Delaware?  Don't make a costly mistake. Run a Free License Plate Lookup for your Delaware-registered vehicle!
Check for accidents.

Every year, approximately 6.0 million automobile accidents are reported by the National Highway Traffic Safety Administration.

Check for title brands.

Flood, hail-damage, and salvage titles are examples of critical title brands.

Check for special purpose designations

, including taxi-use, rental-use, or police-use.

Check for thefts.

Lookup a VIN to check for an active theft or previously recovered theft record.
Run a Free Delaware License Plate Lookup to uncover the full-story of your Delaware-registered vehicle.