California Vehicle Registration: Complete Guide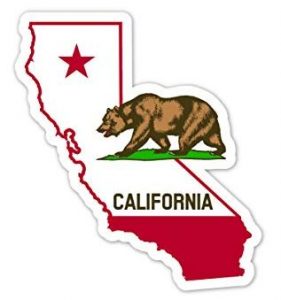 It is very important to know your responsibilities before buying a car. Aside from making sure you can legally register your car in California, learn how to protect yourself from used car fraud. Fortunately, there are things you can do to protect yourself. Look up the VIN of the vehicle to get a history check. Checking the vehicle history report will help make sure you are not buying a stolen vehicle.
California vehicle registration is a fairly simple process. Dealerships usually handle the registration for you, but if you purchase a vehicle from a private seller or receive a car as a gift, you must register your car with the California Department of Motor Vehicles (DMV). The state reported the highest number of automobiles registered in 2017, with over 14 million registered cars.
Check out all the information you need here at VINCheck.info if you want to:
How to Register your Vehicle as a New California Resident
You are considered an official resident of California and are required to register your car when:
You become employed in California
Claim tax exemptions for a home located in California
Lease or rent a home or apartment
Enroll in school or enroll your children in school
You apply for state documents, such as a voter registration or driver's license
After establishing residency, a person has 20 days to register his or her vehicle. Make sure you have all the documents below before you head to the DMV.
How to Register an Out-of-State Vehicle in California
If you are a California resident and acquire a new car, truck, or motorcycle from another state, it must be certified to meet California smog laws to be registered in California. This includes certain diesel-powered vehicles. DMV cannot accept an application to register a vehicle in California that does not qualify for registration (California Health and Safety Code 43150 – 43156). Here are the requirements:
Out-of-State title or proof of ownership and/or the out-of-state registration card
Out-of-state license plate(s)
Complete the following forms:
Smog certification
Weight certificate
Payment for applicable fees
How to Register a Vehicle Imported from Another Country (Direct Import)
Anyone who brings an imported vehicle into California or purchases an imported vehicle while in California should be aware that some vehicles cannot be registered in California or in the US. Make sure to check first if your vehicle can indeed be registered in California or in the US before importing the vehicle.
Below are the requirements needed to register an imported vehicle to California:
Evidence that the vehicle has cleared customs
Out-of-state title or proof of ownership
Complete the following forms:
A smog certificate, if applicable
A weight certificate, if applicable
Applicable fees
Additional documents you may need:
Evidence of compliance with California emissions standards (1968 year-model and newer gasoline-powered vehicles and 1980 year-model and newer diesel-powered vehicles)
Evidence of compliance with US emission standards (vehicles 20 years old and newer)
Evidence of compliance with US safety standards (vehicles 24 years old and newer)
How to Re-register a Salvaged Vehicle in California
The requirements for re-registering a vehicle previously reported as a total loss (salvaged) are:
The California Salvage Certificate (signed or endorsed for transfer if someone other than the owner named on the certificate is to be the owner)
Vehicle inspection results by an authorized DMV employee or the California Highway Patrol
Official Brake and Light Adjustment Certificates
Weight certificate from a California Certified Public Weighmaster, if the vehicle is a pickup or truck.
Smog certification, if the vehicle is a 1976 or newer year model
Total Loss Salvage Vehicle and Dismantled Vehicle Inspection Fee
Prior History Fee
Substitute Plate Fee
Transfer Fee, if ownership is being transferred
Registration renewal fees, if due.
How Do I Change My Address with California DMV?
Law states that you must notify DMV within 10 days of changing your address. There is no charge to change your address, and you may notify DMV by any of the following ways:
Complete your Change of Address online
Call any DMV office at 1-800-777-0133 and request that a change of address form be mailed to you. It will take 5 days for you to receive the form. Complete the information required on the form, then mail it to the address listed at the top of the form.
Download the Change of Address (DMV 14), complete the information, and mail it to the address listed at the top of the form.
Visit any DMV office, complete a change of address form, and give it to a representative to submit for processing. The representative will give you a Change of Address Certificate card (DL 43) to complete and carry with your license.
If you do 2 or 3 above, type or write in ink your new address on a small piece of paper, sign and date it. Carry this piece of paper with your license. Do not tape or staple the change of address information to your driver license.
How to Transfer a Vehicle Between Family Members
If you acquire a vehicle from your spouse, domestic partner, sibling, child, parent, grandparent, grandchild, or as a gift, you must record this transfer of ownership within 10 days from the date you take possession. You are required to complete the following requirements:
The California Certificate of Title properly signed or endorsed on Line 1 by the registered owner(s) shown on the title. You will need to complete the new owner information on the back of the title and sign it.
A Statement of Facts (REG 256) for use tax and smog exemption, if applicable.
Odometer disclosure for vehicles less than 10 years old
Military Vehicle Registration in California
Military personnel who are also residents of California but deployed to a location outside the state may qualify for a renewal penalty waiver.
To qualify for the renewal penalty waiver, the registered owner must be ordered to temporary military duty during a period when a Presidential Executive order specifies the United States is engaged in combat or homeland defense and the registered owner is a member of one of the following:
Armed Forces
Armed Forces Reserve
National Guard
Deployment does not include:
Temporary duty for the sole purpose of training or processing.
A permanent change of station.
Only penalties incurred during deployment may be waived.
The application for registration renewal must be submitted with the appropriate fees within 60 days after termination of deployment to qualify for the penalty waiver.
Submit proof of temporary military duty during a period when a Presidential Executive Order specifies the United States is engaged in combat or homeland defense and be a member of the armed forces, armed forces reserve, or the National Guard who has been called to active duty or active service.
Complete a Miscellaneous Statements of Fact (REG 256) stating:
That you are a member of the armed forces, armed forces reserve, or the National Guard.
The termination date of deployment.
Military personnel, stationed in California are exempt from payment of the vehicle license fee (VLF) on any vehicle owned or leased and registered in California provided:
The nonresident military owner is shown as a lessee or registered owner of the vehicle.
The vehicle is not operated "for hire."
In order to obtain the VLF exemption, military personnel must complete a Nonresident Military Exemption Statement (REG 5045) form. NATO members are required to complete a North Atlantic Treaty Organization (NATO) Status of Forces Agreement (REG 5046) form.
NOTE: The duty station must be located in California in order to receive a VLF exemption.

Vehicle Registration Renewal in California
Vehicle's registration in California must be renewed every year.  The DMV will send you a vehicle registration renewal notice prior to your vehicle's registration expiration date with the following information:
Your vehicle information
Your license plate tag's expiration date
Registration renewal fees
Late renewal penalty fee information
Parking ticket late fees or delinquency fees (if any)
Emissions requirement (if needed)
How to Renew Your California Vehicle Registration in Person
You must renew your vehicle registration in person at the local DMV office if your renewal notice directs you to or if you owe any delinquency fees or unpaid traffic tickets. Make sure to bring the following:
Renewal notice or current registration certificate
Your valid California driver's license
A court clearance document showing that any delinquent fees have been paid (if applicable)
Payment to cover your renewal fees (cash, check, money order, debit/ATM card).
How to Renew Your California Vehicle Registration Online
Renewing your vehicle registration online requires:
Access to the Internet
A valid credit/debit card or checking account
The last five digits of the Vehicle Identification Number (VIN) or the vessel Hull Identification Number (HIN)
Insurance with one of the participating insurance companies or be renewing a vehicle not requiring evidence of insurance (such as a trailer)
Smog certification on file at DMV
Other Options for renewing Vehicle Registration Outside the DMV Office
Vehicle Registration Fees in California
California DMV charges multiple when you register your vehicle. Each case is different. These fees will be charged during your car purchase if you buy from a deal/er. You must pay the DMV directly if you purchased your vehicle from a private party. The fees that are required from ALL vehicles include:
Registration fee: $60.
California Highway Patrol (CHP) fee: $26.
Transportation Improvement Fee (TIF)—Based on your vehicle's value:
| | |
| --- | --- |
| Vehicle Value | VR Fee Increase |
| 0-$4,999 | $25 |
| $5,000-$24,999 | $50 |
| $25,000-$34,999 | $100 |
| $35,000-$59,999 | $150 |
| $60,000 and higher | $175 |
Late registration fee

Less than 1 year: $30.
1 to 2 years: $50.
More than 2 years: $100.