Nissan VIN Check
According to an NICB report, the Nissan Altima is among the most stolen cars in the US in 2016. Search over 23 million Nissan vehicles registered in the United States:
Enter a 17-digit VIN above to look up a full vehicle history report, which includes thefts, accidents, recalls, sales, titles, specifications, and more. This information is compiled by VinCheck.info from official government sources and made public as a free, informational resource.
Nissan Recall Lookup
Recently, 4.4 million Nissan vehicles were recalled in the US due to faulty Takata air bag inflators. As of June, 2017 only 29.9 percent of Nissan vehicles recalled with Takata inflators had been fixed.
Nissan's recall includes at least five different models, including the Maxima, Pathfinder, Sentra, Versa Sedan and Versa Hatchback. The model years included in the recall range from 2001 to 2012.
Are there any recalls for your Nissan? You can run a free check for any open recalls associated with your VIN at VinCheck.info or at the official Nissan Owner's website below:
If any safety recalls within the past 15 years are found, these issues can usually be repaired free of charge at authorized Nissan dealerships. If you have additional questions regarding vehicle recalls, you can email or call them at  1-(800) NISSAN-1.
Other Resources for Nissan
Other resources VinCheck.info has compiled for Nissan vehicles include:
Background on Nissan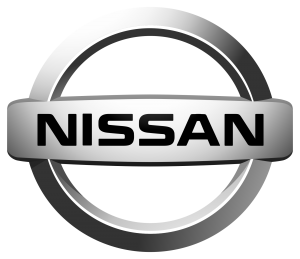 Nissan Motor Company Ltd. or Nissan was founded in Japan, and like other marques from its homeland, the brand is known for crafting vehicles that place an emphasis on quality and reliability. The company's roster of products is broad, and includes sporty coupes, family sedans, minivans, trucks and SUVs.
Interesting facts about Nissan:
Nissan is the world's largest electric vehicle manufacturer based on global sales as of mid-December 2016. Nissan Leaf is the world's top-selling highway-capable plug-in electric car in history.
Nissan Altima is the third most popular used car in the United States, according to Motor Trend.
In 2016, the Nissan Altima was the sixth most-stolen vehicle in the US. The 2015 Nissan Altima cars are the most targeted by thieves. (Source: National Crime Investigation Bureau)
Nissan also owns the Datsun brand of low-cost vehicles and the Infiniti brand of luxury cars.
Nissan donated $150,000 in cash donation to the American Red Cross in support of Hurricane Harvey victims.
Popular models from Nissan include:
2012 Nissan Altima | Avg. Price: $13,813 | Reliability Score: 4.5/5
2014 Nissan Sentra | Avg. Price: $10,359 | Reliability Score: 4/5
2016 Nissan Maxima | Avg. Price: $23,128 | Reliability Score: 4/5
2012 Nissan Rogue | Avg. Price: 10,126 | Reliability Score: 3.5/5
2015 Nissan GT-R | Avg. Price: $76,949 | Reliability Score: 3.5/5
2013 Nissan Versa | Avg. Price: $8,475 | Reliability Score: 4/5
2012 Nissan Pathfinder | Avg. Price: $4,831 | Reliability Score: 3.5/5
2015 Nissan Murano | Avg. Price: $24,042 | Reliability Score: 4/5
2010 Nissan 370Z | Avg. Price: $35,370 | Reliability Score: 5/5
Nissan Juke RAV4 | Avg. Price: $18,750 | Reliability Score: 3.5/5
Why should I run a Nissan VIN Check?
Check for accidents. Every year, approximately 6.0 million automobile accidents are reported by the National Highway Traffic Safety Administration.
Check for title brands. Flood, hail-damage, and salvage titles are examples of critical title brands.
Check for special purpose designations, including taxi-use, rental-use, or police-use.
Check for thefts. Lookup a VIN to check for an active theft or previously recovered theft record.
Run a free VIN Check to uncover the full story of your next vehicle: