Colorado Free VIN Check : Get a Full Vehicle History
In Colorado, VIN verification is required for vehicles bought out of state. In some counties, emission inspection is also required if the vehicle is older than 7 years. Wherever you are, if you're shopping for a used car in Colorado or outside the state then you need to check the full history of the car.
Run a free VIN check  and look up vehicle data from over 1.8 million registered locally and over 268 million car owners registered in the US.

VinCheck.info gathers information on thefts, accidents, sales, titles, specifications, and more from official federal and state government sources across the country into a database to provide free vehicle history to the public. Search based on the 17-digit VIN or the license plate number.
Colorado Title Request
Record and title history searches are available for vehicles based on VIN, plate number or title number at the Colorado Vehicle Record Searches.
A fee of $2.20 per search/history, payable to the Colorado Department of Revenue must be submitted. For certified records, an additional $.50 per title record or title history request must be submitted.
Colorado Resources for Car Drivers/Owners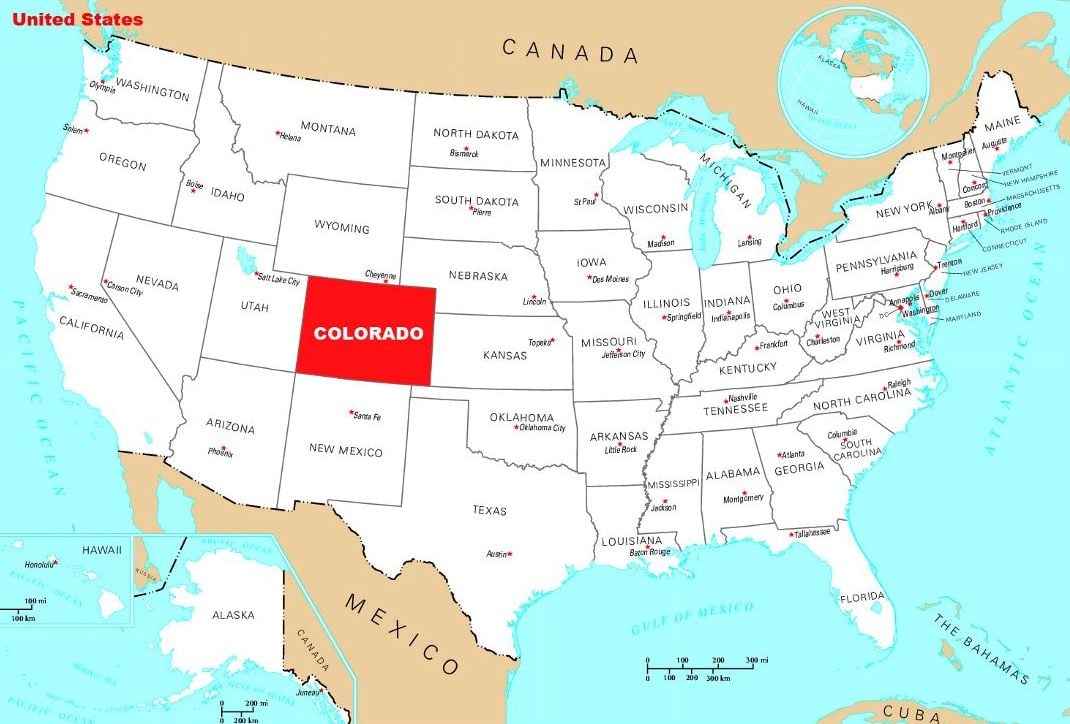 The state of Colorado, located in the Southwestern and Western part of the United States, is one of the Mountain States that encompass the Rocky Mountains. It is the 22nd most populated state with approximately 5,268,367 people in the eighth largest geographical area spanning 104,094 square miles. It is called the "Centennial State" because it joined the Union in 1876 during the United States Declaration of Independence's centennial year. The largest cities in Colorado are Denver (capital), Colorado Springs, Aurora, Fort Collins, Lakewood, Thornton, Arvada, Westminster, Centennial, and Pueblo.
Statistics on Accidents, Theft and Disasters:
Number of cars registered as of 2016: 1,807,777
Motor Vehicle Accidents (Source: Colorado Traffic Safety Statistics for 2017)

3,668 fatal and injury crashes in 2017.
12 percent change in fatal crashes: from 269 to 302 cases resulting in fatalities.

Motor Vehicle Theft (Source: FBI's Crime in the US report)

354 thefts for every 100,000 inhabitants.
On average, there were 53.7 motor vehicles stolen per day.

Natural Disasters / Hazards

Colorado ranks as 7th most disaster-prone state with 80 major disaster declarations from 1953 to 2017.
The hailstorm that hit Metro Denver in May 8, 2017 was Colorado's most expensive disaster which cost $2.3 billion.
Over 150,000 auto insurance claims have been filed after the May 2017 hailstorm. Almost 50 percent of the damaged cars are no longer drivable.
Other Resources:
1. Colorado Department of Motor Vehicles
2. Emissions and Safety Inspection Locations
3. Vehicle Safety Ratings
4. Vehicle Recalls by VIN
5. Automotive Market Values
6. Automotive Reviews
Why should I run a Colorado VIN Check?
Check for accidents. Every year, approximately 6 million automobile accidents are reported by the National Highway Traffic Safety Administration.
Check for title brands. Flood, hail-damage, and salvage titles are examples of critical title brands that you need to watch out for before buying a used car.
Check for special purpose designations, including taxi-use, rental-use, or police-use.
Check for thefts. Search for an active theft or previously recovered theft record by VIN to make sure you are not buying a stolen car or a car with stolen parts.
Run a Colorado VIN Check to uncover the full story of your next vehicle: