Alfa Romeo VIN Check
With a total of 129 major victories and championships in many contests, Alfa Romeo is recognized worldwide as a vehicle brand for motorsports. Search over 250 thousand Alfa Romeo vehicles registered in the United States:
Enter a 17-digit VIN above to look up a full vehicle history report, which includes thefts, recalls, accidents, sales, titles, specifications, and more. This information is compiled by VinCheck.info from official government sources and made public as a free, informational resource.
Alfa Romeo Recall Lookup
About 307 Alfa Romeo units have been recalled due to possible contaminations of their brake fluids, according Autoguide.com's report. Contamination in brake fluids is dangerous because it may damage the brake system and put the occupants' lives at risk especially when driving at high speed. In addition, Edmunds.com has reported that 34 million vehicles in the US, including Alfa Romeo vehicles, have airbags that could explode violently. This may result to shooting of debris which can injure or kill the occupants.
Watch out for any vehicle risks! In addition to the VinCheck report above, you can run a free check for any open recalls associated with your VIN using the official Alfa Romeo Recall Lookup page below:
If there is any pending recalls for your vehicle, contact any authorized Alfa Romeo dealerships to properly address any underlying issues with your vehicle, which can usually be repaired free of charge.
For more information about their recalls, you may access their FAQs here. Additionally, you may email them or contact their hotline 844-253-2872.
Other Resources for Alfa Romeo
Other resources VinCheck.info has compiled for Alfa Romeo vehicles include:
Background on Alfa Romeo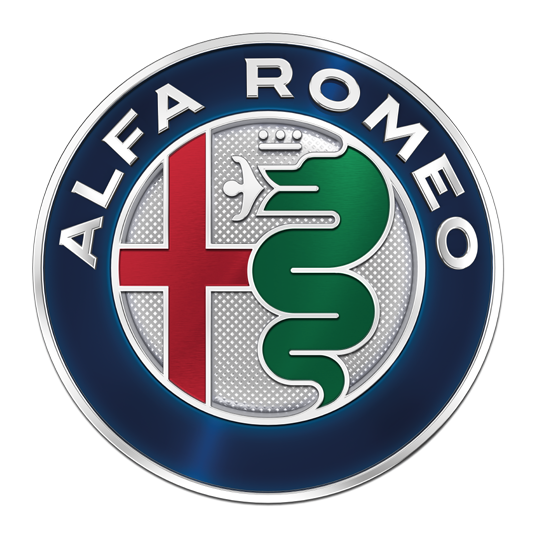 Alfa Romeo Automobiles S.P.A is an Italian car manufacturer founded in Milan, Italy in 1910. Now a subsidiary of Fiat Chrysler Automobiles Italy, the company was initially founded by Italian investors with French automobile company Alexandre Darracq. The brand name combines the original name, A.L.F.A (Anonima Lombarda Fabbrica Automobili), and the last name of entrepreneur Nicola Romeo who acquired a majority share of A.L.F.A in 1915.
Alfa Romeo is synonymous with passion, style and performance on the road and the auto racetracks. The brand has made its formidable presence known in motorsports since 1911, competing both as a constructor and an engine supplier and winning championships in almost all categories.
Interesting facts about Alfa Romeo:
After a long absence in the United States since 1995, Alfa Romeo returned to the market with its Competizione coupe in October 2008.
The 2017 Alfa Romeo Giulia Quadrifoglio won the "Super Sedan" award under Popular Mechanic magazine's 2017 Automotive Excellence Awards.
Alfa Romeo debuted its first SUV, the Alfa Romeo Stelvio, at the 2016 Los Angeles Auto Show. Auto Show. The crossover SUV is named after Italy's highest mountain pass famous for its 48 circuitous switchbacks.
Alfa Romeo started competing in motorsport a year after it was founded and since then the brand has retained its sporty image.
Alfa Romeo has won 5 World Championships and 17 European Championships as well as 11 Mille Miglias, 10 Targa Florio, and 4 Le Mans titles.
Some of the most respected names in racing and the automotive world, including Enzo Ferrari, Juan Manuel Fangio and Niki Lauda, won racing titles for Alfa Romeo. Ferrari founded his own auto manufacturing firm out of Alfa Romeo's race division in 1939.
Popular models from Alfa Romeo include:
   2018 Alfa Romeo Stelvio | Avg. Price: $41,995
   2017 Alfa Romeo Giulia | Avg. Price: $36,239.5
   2016 Alfa Romeo 4C Spider | Avg. Price: $55,860.8
   2015 Alfa Romeo 4C Coupe | Avg. Price: $47,976.5
   2008 Alfa Romeo 8C Competizione | Avg. Price: $273,216
   2006 Alfa Romeo Brera | Avg. Price: $15,840
   2008 Alfa Romeo 159 | Avg. Price: $9,356.3
   1986 Alfa Romeo GTV6 | Avg. Price: $10,000
   2007 Alfa Romeo 166 | Avg. Price: $11,000
 2009 Alfa Romeo 8C | Avg. Price: $301,600
Why should I run an Alfa Romeo VIN Check?
Check for accidents. Every year, approximately 6.0 million automobile accidents are reported by the National Highway Traffic Safety Administration.
Check for title brands. Flood, hail-damage, and salvage titles are examples of critical title brands.
Check for special purpose designations, including taxi-use, rental-use, or police-use.
Check for thefts. Lookup a VIN to check for an active theft or previously recovered theft record.
Run a free VIN Check to uncover the full story of your next vehicle: