Dodge VIN Check
Dodge is notable for being established by sibling business partners. Originally, the company is an auto supplier of Ford. Soon, the brothers entered the competition and made a name of their own. Search over 8 million of Dodge vehicles registered in the United States:
Enter a 17-digit VIN above to lookup a full vehicle history report, which includes thefts, accidents, sales, titles, specifications, and more. This information is compiled by VinCheck.info from official government sources and made public as a free, informational resource.
Dodge Recall Lookup
The Car Magazine revealed that Fiat Chrysler (Dodge's parent company) has recalled 297,000 Dodge vehicles with improperly installed wirings. These wirings may rub up against parts of steering wheels, and may cause wires to short circuit. Improper wirings can lead to various vehicle issues, including airbags that would deploy unintentionally. In addition, Edmunds.com has reported that 34 million vehicles in the US, including Dodge vehicles, have airbags that could explode violently. This may result to shooting of debris which can injure or kill the driver and passengers of the vehicle.
Watch out for any vehicle risk! In addition to the VinCheck report above, you can run a free check for any open recall associated with your VIN using the official Dodge Recall Lookup page below:
If there is any pending recall for your vehicle, contact any authorized Dodge dealership to properly address any underlying issue. These can usually be repaired free of charge.
For more information about their recalls, you can submit your inquiries through chat support, email, or hotline at 800-423-6343. You can also visit their FAQs page.
Other Resources for Dodge
Other resources VinCheck.info has compiled for Dodge vehicles include:
Background on Dodge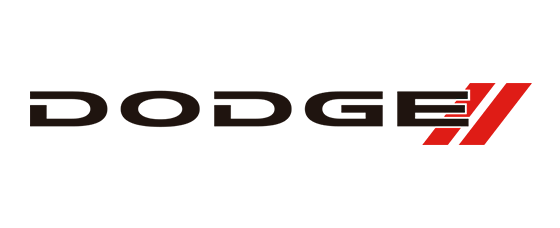 Dodge (originally named Dodge Brothers Company) was an auto parts and assemblies supplier founded by Horace Elgin Dodge and John Francis Dodge in the early 1900s. In 1928, several years after the Dodge brothers died, Chrysler eventually acquired the company. As a Chrysler division, Dodge built mostly full-sized passenger cars and trucks, but they also built compact cars and midsize cars in the 1970s.
After a series of ownership changes, Chrysler became FCA US LLC and Dodge remains as an American brand of SUVs, sports cars, super cars, muscle cars minivans, and sedans built by Chrysler. Dodge was initially a mid-price brand, but its lineup now includes lower-priced Chrysler-badged vehicles and performance cars.
Interesting facts about Dodge:
Dodge built some of the most recognizable American cars, such as the 1970 Dodge Charger (one of the most venerated cars of its time) and Dodge Caravan, the first model of its class.
Dodge built its reputation today as a muscle car brand starting with affordable sports cars for different markets in 1960s, including Dodge Dart GTS and Dodge Coronet.
In 2016, the Dodge Durango earned Consumer Guide Automotive's Best Buy Award in the Large SUV segment for the fourth consecutive year.
In 2017, the Dodge Charger earned ALG's Residual Value Award for the third consecutive year. The award recognizes outstanding vehicles based on quality, long-term reliability and strong desirability.
In 2010, Fiat Chrysler Automobiles created Ram Trucks as another division by spinning it off from the Dodge brand's line of pickup trucks which are now branded as Ram Trucks.
Popular models from Dodge include:
2015 Dodge Journey | Avg. Price: $15,926 | Reliability Score: 2.5/5
2015 Dodge Charger | Avg. Price: $31,911.5 | Reliability Score: 2.5/5
2016 Dodge Dart | Avg. Price: $13,295.5 | Reliability Score: 2/5
2014 Dodge Challenger | Avg. Price: $21,474.5 | Reliability Score: 2.5/5
2012 Dodge Grand Caravan | Avg. Price: $9,835 | Reliability Score: 2/5
2008 Dodge Durango | Avg. Price: $5,459.5 | Reliability Score: 3/5
2010 Dodge Viper | Avg. Price: $31,953 | Reliability Score: 3/5
1993 Dodge Colt | Avg. Price: $1,735.25 | Reliability Score: N/A
2004 Dodge Stratus | Avg. Price: $1,815 | Reliability Score: N/A
2004 Dodge Intrepid | Avg. Price: $1,590.75 | Reliability Score: N/A
Why should I run a Dodge VIN Check?
Check for accidents. Every year, approximately 6.0 million automobile accidents are reported by the National Highway Traffic Safety Administration.
Check for title brands. Flood, hail-damage, and salvage titles are examples of critical title brands.
Check for special purpose designations, including taxi-use, rental-use, or police-use.
Check for thefts. Lookup a VIN to check for an active theft or previously recovered theft record.
Run a free VIN Check to uncover the full story of your next vehicle: