In 1985, General Motors founded Saturn LLC as a subsidiary with its own assembly facility in Tennessee. Aimed at markets dominated by Japanese automakers, Saturn started with entries in the compact sedan and coupe as station wagon classes. Before GM's discontinuation of the brand in 2010, Saturn had already expanded its lineup to include crossovers, hatchbacks, quad coupe, roadster, and even a minivan. The brand was most successful in its earliest years when it was quite popular for its "no-haggle pricing."
Here are some interesting facts about Saturn:
Saturn was the first to be added to General Motors-owned brands after Chevrolet in 1918.
Saturn was launched as a "different kind of car company," with its own unique car models, and dealership network independent of General Motors.
The Saturn Aura was named 2007 North American Car of the Year.
The Saturn Outlook was named "Best Family Car 2008" by Parents Magazine/Edmunds.com, "Best Crossover Utility" by MotorWeek Drivers, and "Best New Family Vehicle" from KBB.com.
General Motors designated Saturn Authorized Service Providers, mostly Chevrolet and Cadillac dealers, for all aspects of service on Saturn vehicles including warranty service.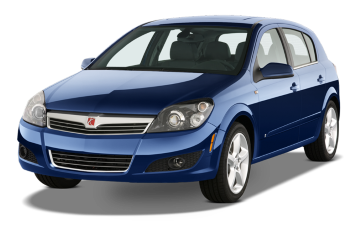 Popular models from Saturn include:
1. Saturn Astra
2. Saturn Aura
3. Saturn ION
4. Saturn ION Quad Coupe
5. Saturn L-Series
6 Saturn Outlook
7. Saturn Relay
8. Saturn Sky
9. Saturn S-Series
10. Saturn VUE
Resources for Saturn enthusiasts:
1. Official Saturn Website
2. Saturn Owner's Manual and Warranty Information
3. Saturn Safety Ratings
4. Saturn Recalls
5. Saturn Market Values
6. Saturn Reviews
Why should I run a Saturn VIN Check?
Check for accidents. Every year, approximately 6.0 million automobile accidents are reported by the National Highway

Traffic Safety Administration.

Check for title brands. Flood, hail-damage, and salvage titles are examples of critical title brands.
Check for special purpose designations, including taxi-use, rental-use, or police-use.
Check for thefts. Lookup a VIN to check for an active theft or previously recovered theft record.
Run a Saturn VIN Check to uncover the full-story of your next vehicle.