Volkswagen VIN Check
Volkswagen is best known for being the "people's car." The original beetle topped the list of the world's best-selling car for much of the 20th century. Search over 5.9 million Volkswagen vehicles registered in the United States:
Enter a 17-digit VIN above to lookup a full vehicle history report, which includes thefts, accidents, sales, titles, specifications, and more. This information is compiled by VinCheck.info from official government sources and made public as a free, informational resource.
Volkswagen Recall Lookup
In September, 2015, Volkswagen has admitted to circumventing the emissions control system in about 550,000 vehicles sold in the United States since 2008 with the 2.0-liter diesel engine.
The Environmental Protection Agency (EPA) discovered that the company put the cars in a special mode just for government emissions testing, then switching to an alternative programming for driving in the real world.
In addition to the VinCheck report above, you can run a free check for any open recalls associated with your VIN at the official Volkswagen Owner's website below:
If your Volkswagen is part of the recall, please contact your authorized Volkswagen dealer or Volkswagen Customer CARE for additional information.
Other Resources for Volkswagen
Other resources VinCheck.info has compiled for Volkswagen vehicles include:
Background on Volkswagen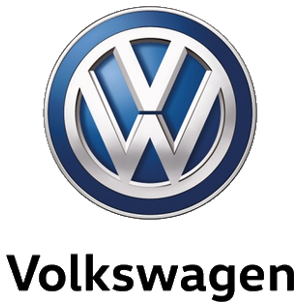 Volkswagen is the flagship marque of the Volkswagen Group, German multinational automotive company, which was founded on May 28, 1937 by the German Labour Front. The Volkswagen Group passenger cars are also sold under the Audi, Bentley, Bugatti, Lamborghini, Porsche, SEAT, and Škoda marques.
In 1933, legendary constructor Ferdinand Porsche was commissioned by German Chancellor Adolf Hitler to develop a small, affordable car. In just 10 months, Porsche was able to build a suitable prototype for a beetle-shaped sedan that became known as the Volkswagen Beetle.
The Volkswagen lineup expansion started in the 1950s and, today, its current models include superminis, city cars, family cars, subcompacts, crossovers, SUVs, MPVs, and GTIs.
Interesting facts about Volkswagen:
Volkswagen's current international advertising slogan is just "Volkswagen" which is the German translation for "people's car."

The Volkswagen Beetle became the bestselling car of all time. Manufactured and marketed from 1938 to 2003, official statistics show that 21,549,464 VW Beetles left the factory during this period.

Model names like Golf, Scirocco, Santana, Passat, Vento, Corrado, Jetta are all named after oceanic currents and prevailing wind.

The Volkswagen Group employs almost 370,000 people worldwide who have a daily output of 26,600 motor vehicles and related major components for sale in over 150 countries.

The Volkswagen Type 1 Beetle model was named the fourth most influential car of the 20th century in the 1999 Car of the Century competition.
Popular models from Volkswagen include:
2018 Volkswagen Atlas

| Avg. Price: $30,750 | Reliability Score: 5/5

2009 Volkswagen Beetle

| Avg. Price: $4,302 | Reliability Score: 3/5

2012 Volkswagen Golf

| Avg. Price: $8,256 | Reliability Score: 3.5/5

2017 Volkswagen Golf Alltrack

| Avg. Price: $27,770 | Reliability Score: 2/5

2010 Volkswagen Golf GTI

| Avg. Price: $7,510 | Reliability Score: 2/5

2016 Volkswagen Jetta

| Avg. Price: $15,546 | Reliability Score: 3.5/5

2008 Volkswagen Passat

| Avg. Price: $4,114 | Reliability Score: 4.5/5

2016 Volkswagen Golf SportWagen

| Avg. Price: $16,992 | Reliability Score: 3/5

2016 Volkswagen Golf R

| Avg. Price: $37,415 | Reliability Score: 5/5

2010 Volkswagen Tiguan

| Avg. Price: $6,601 | Reliability Score: 3/5
Why should I run a Volkswagen VIN Check?
Check for accidents. Every year, approximately 6.0 million automobile accidents are reported by the National Highway Traffic Safety Administration.
Check for title brands. Flood, hail-damage, and salvage titles are examples of critical title brands.
Check for special purpose designations, including taxi-use, rental-use, or police-use.
Check for thefts. Lookup a VIN to check for an active theft or previously recovered theft record.
Run a free VIN Check to uncover the full story of your next vehicle: