Daewoo VIN Check
Daewoo was among the few South Korean automobile manufacturers that has made their presence felt in the US market. Unfortunately, the company went defunct after experiencing bankruptcy in 2002. Soon, its shares were taken over by General Motors. Search over 160 thousand of Daewoo vehicles registered in the United States:
Enter a 17-digit VIN above to lookup a full vehicle history report, which includes thefts, accidents, sales, titles, specifications, and more. This information is compiled by VinCheck.info from official government sources and made public as a free, informational resource.
Daewoo Recall Lookup
Autoblog reported that 26,000 Daewoo-built vehicles are being recalled because it feature lightings that can easily heat up and eventually melt the parts around it. Not only can this risk damage the vehicle, but it may also endanger the lives of the driver and the passengers inside.
Watch out for any vehicle risk! In addition to the VinCheck report above, you can run a free check for any open recall associated with your VIN using the NHTSA-supported Lookup page below:
If there is any pending recall for your vehicle, contact any authorized Daewoo dealership to properly address any underlying issue. These can usually be repaired free of charge.
Unfortunately for Daewoo vehicle owners, the company is now officially defunct as most of its shares have been sold out to General Motors in 2001. Contact Official General Motors' Chat Support Service or try contacting Daewoo hotline at 877-362-1234 to learn more how to deal with any Daewoo existing recall.
Other Resources for Daewoo
Other resources VinCheck.info has compiled for Daewoo vehicles include:
Background on Daewoo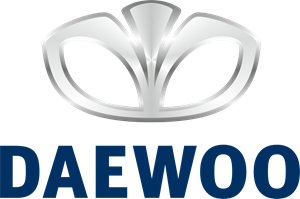 In 2001, General Motors (GM) acquired Daewoo Motor Ltd. from the South Korean conglomerate Daewoo Group which broke into individual companies due to the 1997 Asian financial crises. The new subsidiary GM Daewoo manufactured small cars for GM divisions, such as Suzuki and Chevrolet in the United States. In 2011, the subsidiary was renamed to GM Korea to reflect its levelled up status in GM's operations worldwide. GM re-badged most of the Daewoo-branded vehicles as Chevrolet. Daewoo cars (including Swift, Forenza, and Reno) and Verona, are currently being marketed under the Suzuki banner in the United States.
Interesting facts about Daewoo:
Daewoo LeMans (produced between 1986 and 1994) was the first car Daewoo Motors officially produced in South Korea and considered its greatest success.
GM Korea manufactures vehicles and kits for Chevrolet, Holden, Opel and Buick that are marketed in over 150 markets in six continents.
GM Korea is the third largest automobile manufacturer in South Korea.
Popular models from Daewoo include:
Daewoo LeMans | Avg. Price: N/A | Reliability Score: N/A
Daewoo Royale | Avg. Price: N/A | Reliability Score: N/A
2004 Daewoo Matiz | Avg. Price: $1,650 | Reliability Score: N/A
Daewoo Imperial | Avg. Price: N/A | Reliability Score: N/A
1995 Daewoo Espero | Avg. Price: $1,300 | Reliability Score: N/A
2001 Daewoo Lanos | Avg. Price: $1,745.75 | Reliability Score: N/A
2005 Daewoo Magnus | Avg. Price: $2,400 | Reliability Score: N/A
2000 Daewoo Nubira | Avg. Price: $1,470.75 | Reliability Score: N/A
2000 Daewoo Leganza | Avg. Price: $1,490.5 | Reliability Score: N/A
Why should I run a Daewoo VIN Check?
Check for accidents. Every year, approximately 6.0 million automobile accidents are reported by the National Highway Traffic Safety Administration.
Check for title brands. Flood, hail-damage, and salvage titles are examples of critical title brands.
Check for special purpose designations, including taxi-use, rental-use, or police-use.
Check for thefts. Lookup a VIN to check for an active theft or previously recovered theft record.
Run a free VIN Check to uncover the full story of your next vehicle: