Suzuki VIN Check
Suzuki has the tenth largest automobile sales worldwide, with over 50 million vehicles sold in 2014 since the company began. Carsalesbase.com stated that it was the car make with the most expertise in SUVs back in early 2000s. Search over 99,160 Suzuki vehicles registered in the US:
Enter a 17-digit VIN above to lookup a full vehicle history report, which includes thefts, accidents, sales, titles, specifications, and more. This information is compiled by VinCheck.info from official government sources and made public as a free, informational resource.
Suzuki Recall Lookup
Around 193,936 Suzuki SX4 and Grand Vitara vehicles have airbags that are too sensitive that even lightweight objects can cause it to deploy unintentionally, according to Edmunds. Airbags are expensive to replace so it should come off only during life-threatening circumstances. Edmunds also reported that about 25,899 Suzuki Verona vehicles had lightings that heat up easily and can cause electrical overheat or even fire.
Watch out for any vehicle risk! In addition to the VinCheck report above, you can run a free check for any open recall associated with your VIN using using the NHTSA-supported Lookup page below:
If there is any pending recall for your vehicle, contact any authorized Suzuki dealership to properly address any underlying issue. These can usually be repaired free of charge.
For more information about their recalls, you may contact the following hotlines: (714) 572-1490 for Continental US, (808) 536-7023 for Hawaii, and (787) 622-0600 for Puerto Rico.
Other Resources for Suzuki
Other resources VinCheck.info has compiled for Suzuki vehicles include:
Background on Suzuki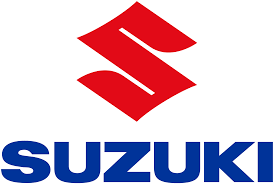 Suzuki Motor Corporation is a Japanese multinational corporation with headquarters in Minami-ku, Hamamatsu. Suzuki was founded as Suzuki Loom Works, maker of weaving looms for Japan's silk industry and manufacturer of weaving machines for three decades. In 1955, a year after it changed its name, Suzuki produced its first passenger car called the 360 cc Suzulight. It took Suzuki around 30 years before it finally arrived in the United States market. Despite a setback in 1988 due to bad publicity about the safety of Suzuki Samurai, the company continued to expand its lineup and into other markets. However, in late 2012, sharp decline in sales prompted the company to discontinue its vehicle operations in the United States. Parts and services are still available through some dealers and existing warranties are still honored.
Interesting facts about Suzuki:
Suzuki was the world's ninth biggest automaker by production worldwide in 2014, with 35 manufacturing plants in 23 countries, and 133 distributors in 192 countries.

Suzuki manufactures more cars than popular brands like BMW and Mercedes.

Suzuki also manufactures four-wheel drive vehicles, all-terrain vehicles, motorcycles, and outbound marine engines, wheelchairs and other small internal combustion engines.

Some Daewoo cars were rebadged as Suzuki Forenza and Suzuki Verona after Suzuki and General Motors purchased Daewoo in 2004.

Suzuki builds over 25 car models (including kei, city, subcompact, minivan, compact MPVs and off-road vehicles) and sells them around the world.
Popular models from Suzuki include:
2007 Suzuki Aerio

| Avg. Price: $2,604.75 | Reliability Score: 2 / 5

2011 Suzuki Equator Crew Cab

| Avg. Price: $11,749.75 | Reliability Score: 2.5 / 5

2000 Suzuki Esteem

| Avg. Price: $1,626.75 | Reliability Score: N / A

2008 Suzuki Forenza

| Avg. Price: $2,886.25 | Reliability Score: 2 / 5

2013 Suzuki Grand Vitara

| Avg. Price: $7,446.25 | Reliability Score: 2.5 / 5

2010 Suzuki Kizashi

| Avg. Price: $5,009.5 | Reliability Score: 2 / 5

2008 Suzuki Reno

| Avg. Price: $2,579.75 | Reliability Score: 2.5 / 5

2013 Suzuki SX4

| Avg. Price: $18,147 | Reliability Score: 2.5 / 5

2004 Suzuki Verona

| Avg. Price: $1,627 | Reliability Score: N / A

2009 Suzuki XL7

| Avg. Price: $5,452.25 | Reliability Score: 2.5 / 5
Why should I run a Suzuki VIN Check?
Check for accidents. Every year, approximately 6.0 million automobile accidents are reported by the National Highway Traffic Safety Administration.
Check for title brands. Flood, hail-damage, and salvage titles are examples of critical title brands.
Check for special purpose designations, including taxi-use, rental-use, or police-use.
Check for thefts. Lookup a VIN to check for an active theft or previously recovered theft record.
Run a free VIN Check to uncover the full story of your next vehicle: