California VIN Check
Prior to registration in California, VIN (Vehicle Identification Number) verification is required to make sure the vehicle conforms to Federal safety requirements and smog emission standards and that the VIN has not been altered and matches the titling documents. Lookup over 14.7 million cars registered in the state of California:
VinCheck.info gathers information on thefts, accidents, sales, titles, specifications, and more from official US government sources across the country into a database to provide free vehicle history to the public. Search based on the 17-digit VIN or the license plate number.
California Title Request
The fee for the Vehicle Record printout is $2.00. Records can be requested and available to registered users only.
California Resources for Car Drivers/Owners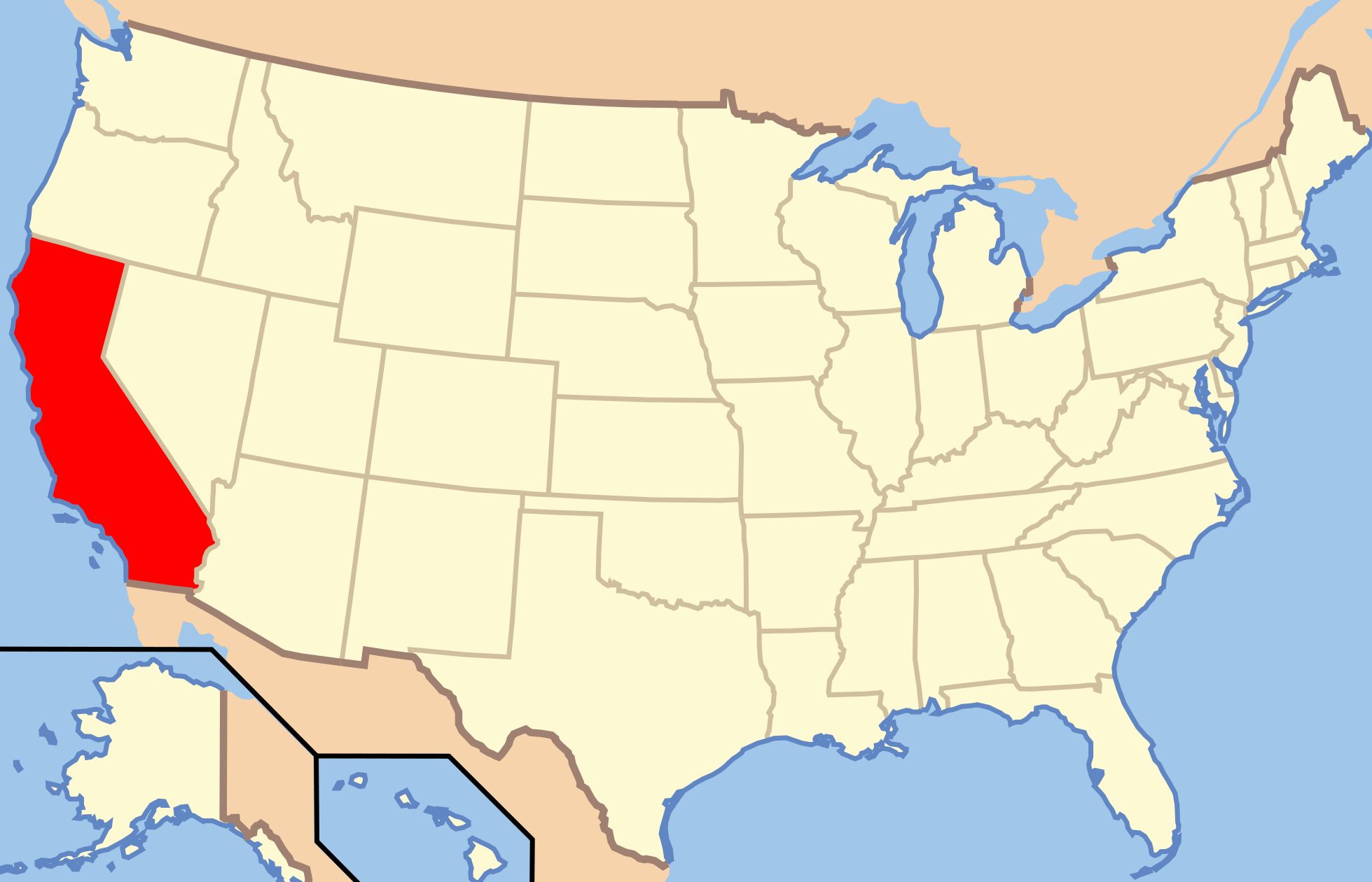 California is located on the west coast of North America. It is the largest US state by population, and the third largest by area. California offers something for everyone: Southern California is home to such popular attractions as Disneyland, Hollywood and the beaches in Malibu that inspired the television show Baywatch, while the northern part of California offers the iconic Golden Gate Bridge, the hills of San Francisco, the vineyards of Napa Valley, Silicon Valley, and the capital, Sacramento. Outside California's major cities one finds some of North America's most rugged national parks, incredible skiing and snowboarding opportunities, and quiet and ancient northern forests including the highest mountain peak in the contiguous USA, Mt. Whitney. The largest cities in California are Los Angeles, San Diego, California City, San Jose, Bakersfield, Fresno, Palmdale, Sacramento, Lancaster, and Palm Springs.
Statistics on Accidents, Theft and Disasters:
Number of cars registered as of 2016: 14,768,392

California Traffic of Safety's 2016

Annual Report

stated that traffic fatalities in California increased 2.4 percent from 3,102 in 2014 to 3,176 in 2015.

Serious traffic injuries increased 2.4 percent from 10,607 in 2011 to 10,864 in 2012.

Alcohol-impaired driving fatalities increased 4.4 percent from 829 in 2012 to 867 in 2013.

Drivers age 20 or younger involved in fatal crashes increased 5.5 percent from 330 in 2012 to 349 in 2013.

Pedestrian fatalities increased 6.9 percent from 653 in 2012 to 701 in 2013.

Speeding-related fatalities increased .8 percent from 954 in 2012 to 961 in 2013.

The motor vehicle theft rate for California in 2016 was 450.3 thefts for every 100,000 inhabitants. On average, there were 484.2 motor vehicles stolen per day.

Arkansas ranks as 2nd most disaster-prone state with 78 major disaster declarations from 1953 to 2017.
Other Resources:
1. California Department of Motor Vehicles
2. Emissions and Safety Inspection Locations
3. Vehicle Safety Ratings
4. Vehicle Recalls by VIN
5. Automotive Market Values
6. Automotive Reviews
Why should I run a California VIN Check?
Check for accidents. Every year, approximately 6.0 million automobile accidents are reported by the National Highway Traffic Safety Administration.
Check for title brands. Flood, hail-damage, and salvage titles are examples of critical title brands.
Check for special purpose designations, including taxi-use, rental-use, or police-use.
Check for thefts. Lookup a VIN to check for an active theft or previously recovered theft record.
Run a California VIN Check to uncover the full-story of your next vehicle.