Free Louisiana VIN Check
Lookup over 1.4 million cars registered in the state of Louisiana. Simply enter your 17-digit Vehicle Identification Number (VIN) below to learn more about your vehicle. Get a free Louisiana VIN Check today!

VinCheck.info gathers information on thefts, accidents, sales, titles, specifications, and more from official US government sources across the country. These information are collated into a database to provide free vehicle history to the public. Search based on the 17-digit VIN or the license plate number.
Louisiana Vehicle Information Request
You may also find vehicle information in LPSC Passenger Vehicle and Driver database if a certain used car has history of public transportation:
Get vehicle information about a vehicle unit using any of the following: driver's last name, driver's license number, vehicle's license plate number, or VIN.
For information about electronic titles and liens, you may visit Louisiana Office of Motor Vehicles' page.
Louisiana Resources for Car Drivers/Owners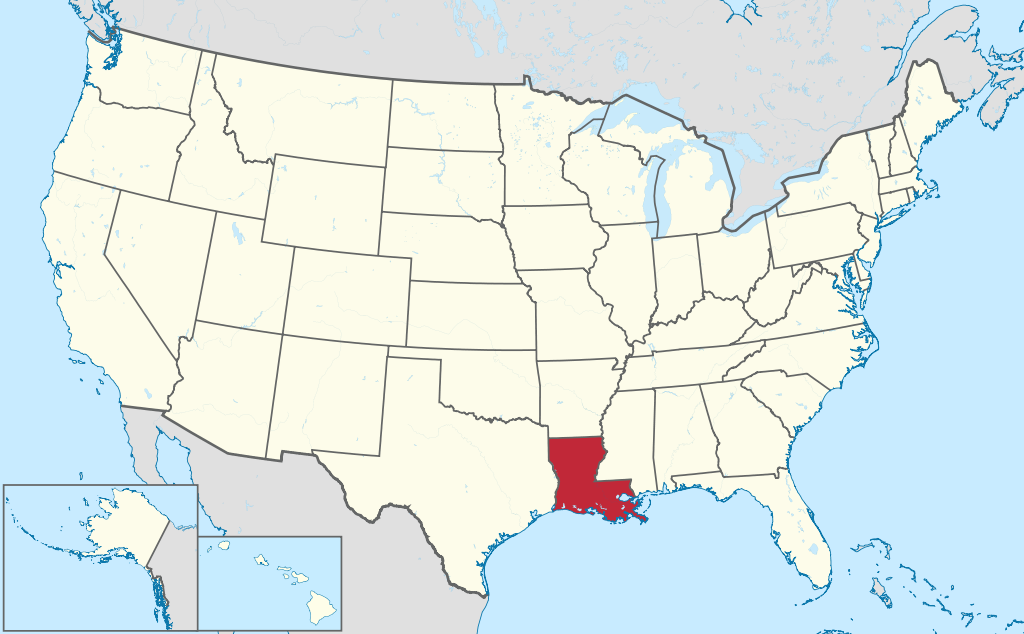 Louisiana is a state located in the Southern United States. It is the 25th most populous state, with a population of 4,681,666 people. The Capital of Louisiana is Baton Rouge, and the state is divided in 64 counties spanning 50,000 square miles. Louisiana was the 18th state to join union in April 30, 1812.
Facts and Statistics on Accidents, Thefts and Disasters
Number of cars registered as of 2016: 1,425,349

Louisiana Highway Safety Commission's recent

Annual Report

revealed there were 32,845 crashes in 2015.

Speeding had led to 165 deaths.

Alcohol had contributed to 328 vehicle crashes.

22.56 percent of drivers killed in vehicle crashes were between age 15 and 20.

The lack of restraint was the main factor in 247 deaths.

There were 12 motorcycle fatalities resulting from the lack of helmet use.

Based on the data collated by the

Insurance Institute for Highway Safety

in 2016, 54 percent of all fatal crashes have only one vehicle involved, while the other 46 percent included more than one vehicle per accident.
According to the Neighborhood Scout, Louisiana's motor vehicle theft rate in 2016 was 2.2 thefts for every 1,000 inhabitants. A total of 10,339 incidents of vehicle theft were reported in the same year.
Other Resources:
Why should I run a Louisiana VIN Check?
Check for accidents. Every year, approximately 6.0 million automobile accidents are reported by the National Highway Traffic Safety Administration.
Check for title brands. Flood, hail-damage, and salvage titles are examples of critical title brands.
Check for special purpose designations, including taxi-use, rental-use, or police-use.
Check for thefts. Lookup a VIN to check for an active theft or previously recovered theft record.
Run a free Louisiana VIN Check to uncover the full story of your next vehicle: