Free Massachusetts VIN Check
Knowledge is the key to being a smart consumer when it comes to buying used cars. Research as much information as possible. Getting the facts about the used car can help avoid trouble down the road. Take note of the VIN. It can be found on the driver's side dashboard near the window or on the driver's side door. The VIN can be used to lookup the vehicle history and reveal vital information. To get a free VIN check on any used car registered in Massachusetts, simply enter the VIN below:
VinCheck.info gathers information on thefts, accidents, sales, titles, specifications, and more from official US government sources across the country. These information are collated into a database to provide free vehicle history to the public. Search based on the 17-digit VIN or the license plate number.
Massachusetts has one of the best Used Vehicle Lemon Laws in the country. It is intended to protect consumers buying used cars. Despite of this, used car fraud continues. Report reveals an estimated 31,500 odometer rollback cases every year. Vehicle theft is another issue. In 2017, over 8000 vehicles were reported stolen. Some of these vehicles will find their way to the used car market.
Vehicle Registration and Title Verification
The Massachusetts RMV maintains records of important information such as driving histories, motor vehicle crashes and vehicle registration and titles. You can apply to request copies of some publicly available information.
The Title and Lien Inquiry allows vehicle owners and lienholders alike to track a title, to verify lienholder accuracy, or to ensure a title has been processed. All you need is the VIN or the actual Title number, if known. This information can be found on your vehicle registration document. The status check will show:
The date your certificate of title was issued.
To whom the certificate of title was (or will be) mailed.
The name of the lienholder, if applicable.
If the certificate of title is an electronic title, if applicable.
All vehicles in Massachusetts must have a valid registration. If you are not sure of your vehicle registration status, you may check with the RMV. You need the vehicle's registration Plate Type and Registration Number as printed on your vehicle registration card.
The report contains the following information:
Registration status
Registration expiration date
Vehicle information (year, make, model)
Last vehicle inspection date and result
Insurance information
Massachusetts Resources for Car Drivers/Owners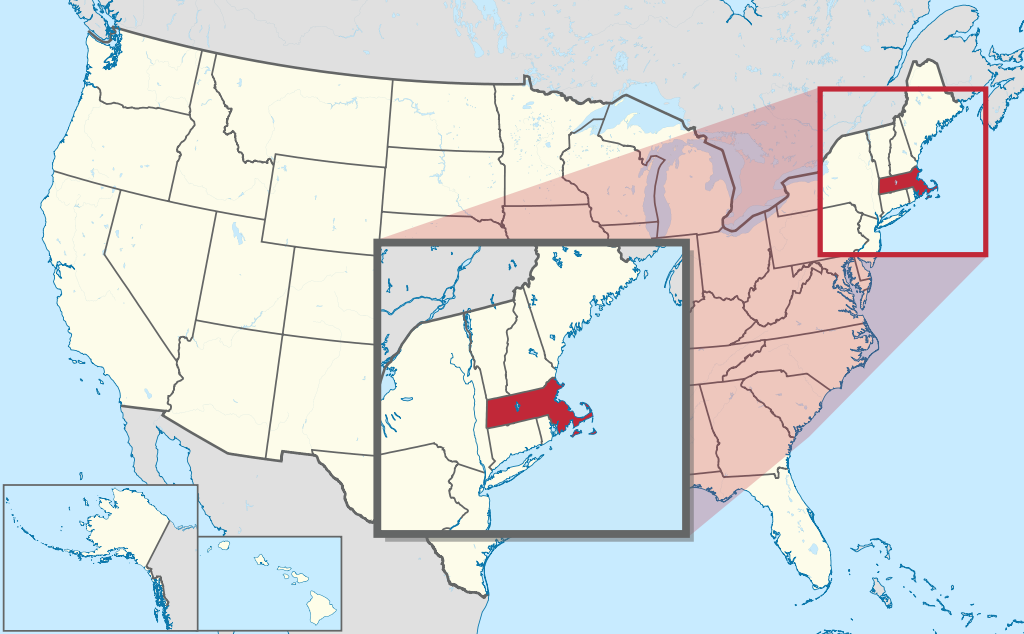 Massachusetts is located in the New England region of the northeastern United States. It is the 15th most populous state, with a population of approximately 6,811,779 people. The Capital of Massachusetts is Boston. The state is divided among 14 counties spanning 10,565 square miles. Massachusetts was the 6th state to join union in February 6, 1788.
Facts and Statistics on Accidents, Thefts and Disasters
Number of cars registered as of 2016: 2,305,471
The Massachusetts EOPSS Highway Safety recent Annual Report revealed the following information:

In 2014, the state had experienced 124,170 vehicle accidents.
Almost a third (31.92%) of fatal accidents had resulted from a lack of seat belt use.
The average number of vehicle accidents per year between 2012 and 2014 was 124,079.
4,027 cases of serious injuries had resulted from 2014 vehicle accidents.
As per 2016 data, Massachusetts was among the states with the lowest use of seat belts.

Based on the data collated by the IIHS in 2016, there were 359 fatal crashes recorded which killed 389 people:
According to the Neighborhood Scout, Massachusetts' motor vehicle theft rate in 2016 was 1.18 thefts for every 1,000 inhabitants. A total of 8,058 incidents of vehicle theft were reported in the same year.
Traffic Safety Performance (Core Outcome) Measures* (2008-2017)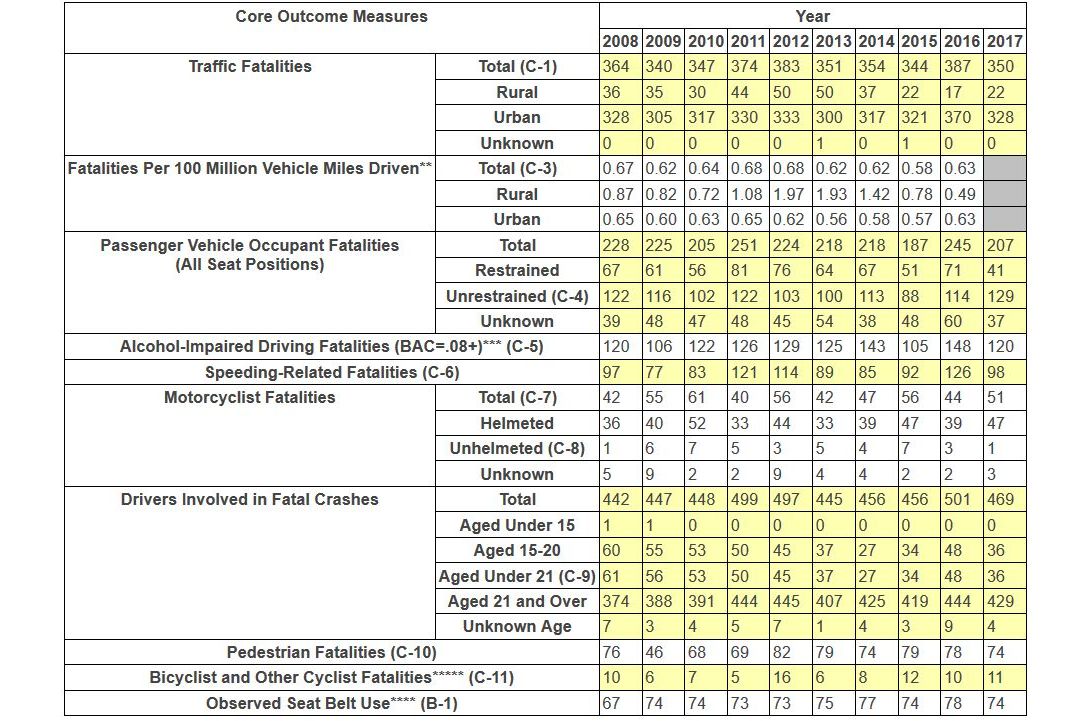 *Source: National Highway Traffic Safety Administration (NHTSA)
and the Governors Highway Safety Association (GSA) (See Publication: DOT HS 811 025)
**2017 State Vehicle Miles Traveled (VMT) Data is Not Yet Available
***Based on the Highest BAC of a Driver or Motorcycle Rider Involved in the Crash
****Massachusetts Data: State Survey
*****On March 11th, 2014 GHSA and NHTSA agreed on bike fatalities as a newly required performance core measure
Other Resources:
Why should I run a Massachusetts VIN Check?
Check for accidents. The NHTSA reports over hundred thousands of accidents in Massachusetts in 2017 alone.
Check for title brands. Recent severe flooding leaves cars underwater in Massachusetts. Flood, hail-damage, and salvage titles are examples of critical title brands.
Check for special purpose designations, including taxi-use, rental-use, or police-use.
Check for thefts. In 2016, vehicle theft rate in Massachusetts is 1.18 thefts for every 1,000 residents. In that same year, 8,058 vehicles were reported stolen. Lookup a VIN to check for an active theft or previously recovered theft record.
Enter your VIN below and get a free VIN check on your Massachusetts registered vehicle: