Free New Jersey VIN Check
Don't get scammed when buying a used car in New Jersey. Use our free VIN lookup tool. Search over 2.8 million cars registered in the state of New Jersey.

VinCheck.info gathers information on thefts, accidents, sales, titles, specifications, and more from official US government sources across the country. These information are collated into a database to provide free vehicle history to the public. Search based on the 17-digit VIN or the license plate number.
New Jersey Vehicle Information Request
You can request a vehicle's registration record and/or title record by filling out their respective forms: registration request form and title request form.  Prepare $15 cash or check for payment, along with a photocopy of your driver's license.
You may submit the said documents to the following address:
New Jersey Motor Vehicle Commission
Certified Information Unit
225 East State Street
PO Box 146
Trenton, New Jersey 08666-0146
If you were not the owner of the vehicle, a notary public or attorney at law's approval might be needed. Signature stamps are not accepted, so make sure that you are signing the form with your own handwritten signature. For more information, visit their registration request and title request pages.
New Jersey Resources for Car Drivers/Owners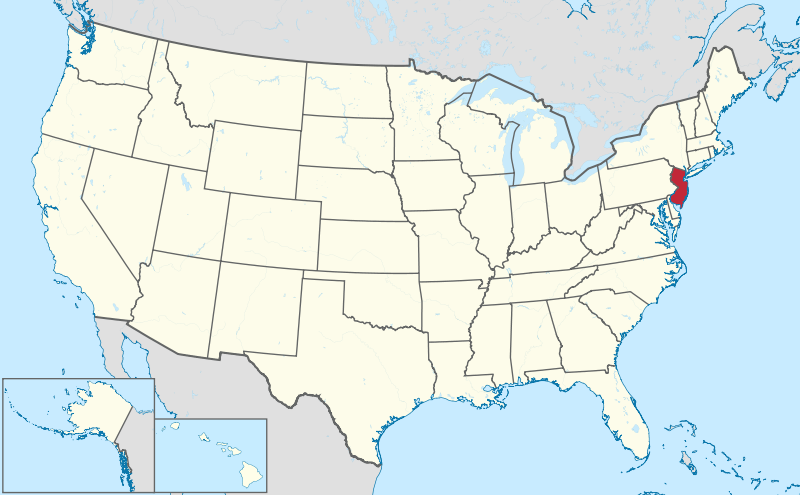 New Jersey is a state located in the Northeastern and mid-Atlantic regions of the United States. It is the 11th most populous state, with a population of approximately 8,944,469 people. The Capital of New Jersey is Trenton, and the state is divided among 21 counties spanning 8,722.58 square miles. New Jersey was the 3rd state to join union in December 18, 1787.
Statistics on Accidents, Theft and Disasters:
Other Resources:
Why should I run New Jersey VIN Check?
Check for accidents. Every year, approximately 6.0 million automobile accidents are reported by the National Highway Traffic Safety Administration.
Check for title brands. Flood, hail-damage, and salvage titles are examples of critical title brands.
Check for special purpose designations, including taxi-use, rental-use, or police-use.
Check for thefts. Lookup a VIN to check for an active theft or previously recovered theft record.
Run an New Jersey VIN Check to uncover the full-story of your next vehicle.