Free Connecticut VIN Check
Buying a used car requires a thorough background check. You need to be cautious. Whether, you are buying from a dealer or from a private seller. Make sure you are not buying a lemon. Get a vehicle history report. Run a free Connecticut VIN check  and look up over 1.3 million cars registered in Connecticut.
VinCheck.info gathers information on thefts, accidents, sales, titles, and more. Official federal and state government sources across the country gather these information into a database to provide a free vehicle history to the public. Search based on the 17-digit VIN or the license plate number.
Connecticut Vehicle Information Request
Connecticut DMV offers a registration verification service. You can confirm if a vehicle is registered or has a renewed registration. Just click on the link below. Enter any license plate number, including the plate class, to check for the status.

Each title search request costs $20. Simply complete a Title Copy Records Request Form which contains the make, year, and identification number of the vehicle and mail together with a Check or Money Order to the Connecticut DMV.
Additional instructions can be found on the Connecticut DMV official website.
Connecticut Resources for Car Drivers/Owners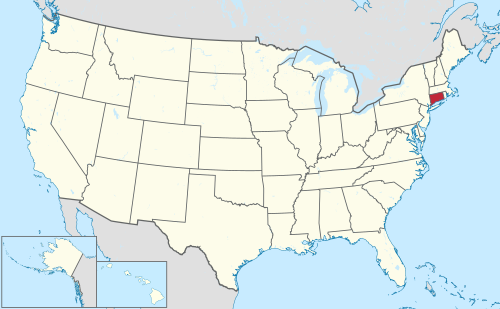 Connecticut is the southernmost state in the New England region. The state is bordered by Massachusetts to the north and Long Island to the south. Rhode Island is located across its eastern border, while New York is situated to its west.
Connecticut is the third smallest state in the country geographically, although its 1662 charter extended its domain to the west near the Pacific Ocean.
Statistics on Accidents, Theft and Disasters:
Number of cars registered as of 2016: 1,352,381
Motor Vehicle Accidents (Source: CT DOT's 2015 Annual Report and 2017-2021 Connecticut Strategic Highway Safety Plan)

A total of 111,497 vehicle crashes in 2015 alone.
Of those accidents, 36,001 resulted in injuries.
Brake-related defects were the most common kind of defect in 2015 crashes.
50.29 percent of all crashes happened on four-way intersections.
Most vehicle accidents happened in a clear weather condition
Most motor vehicle crashes in 2015 involved passenger cars (63.92%), followed by SUVs (16.81 percent) and pickup trucks (6.47%).

Motor Vehicle Theft (Source: Neighborhood Scout)
Motor vehicle theft rate in 2016 was two cases of thefts for every 1,000 inhabitants.
A total of 7,107 incidents of vehicle theft were reported in the same year.

Natural Disasters / Hazards

19 major disaster declarations have been made, with an additional 11 emergency declarations since the 1950s.
Other Resources:
Why should I run a Connecticut VIN Check?
Check for accidents. Every year, about 6 million car accidents are reported by the National Highway Traffic Safety Administration.
Check for title brands. Flood, hail-damage, and salvage titles are examples of critical title brands. Check the vehicle history before buying a used car.
Check for special purpose designations, including taxi-use, rental-use, or police-use.
Check for thefts. Check for an active theft or previously recovered theft record by VIN search to make sure you are not buying a stolen car or a car with stolen parts.
Run a Connecticut VIN Check to uncover the full-story of your next vehicle.