Free Alabama VIN Check
Alabama's northern part is one of the most vulnerable to tornadoes while the southern part is frequently exposed to storms. For this reason, auto insurance rates may be higher than the national average. You need a car you can rely on without spending too much on repairs. If you're buying a used car in or out of state, make sure you know its vehicle history. Make sure you run an Alabama VIN check.
Run our free VIN check and search for records from over  2.2 million cars registered in Alabama and from the rest of the country.
VinCheck.info gathers information on thefts, accidents, sales, titles, specifications, and more from official federal and state government sources across the country into a database to provide free vehicle history to the public. Search by VIN (17 digits) or the license plate number.
Alabama Title Request
Another option to obtain vehicle title information is through the Alabama Vehicle Information Check System. You can run a title lookup at the official Alabama Department of Revenue Motor Vehicle Division (ADOR-MVD) website below:
Enter a VIN or a title number to retrieve title information. This is a fee-based service that requires a $95 annual fee for subscribers and a $6 per-record fee for non-subscribers.
Alabama Resources for Car Drivers/Owners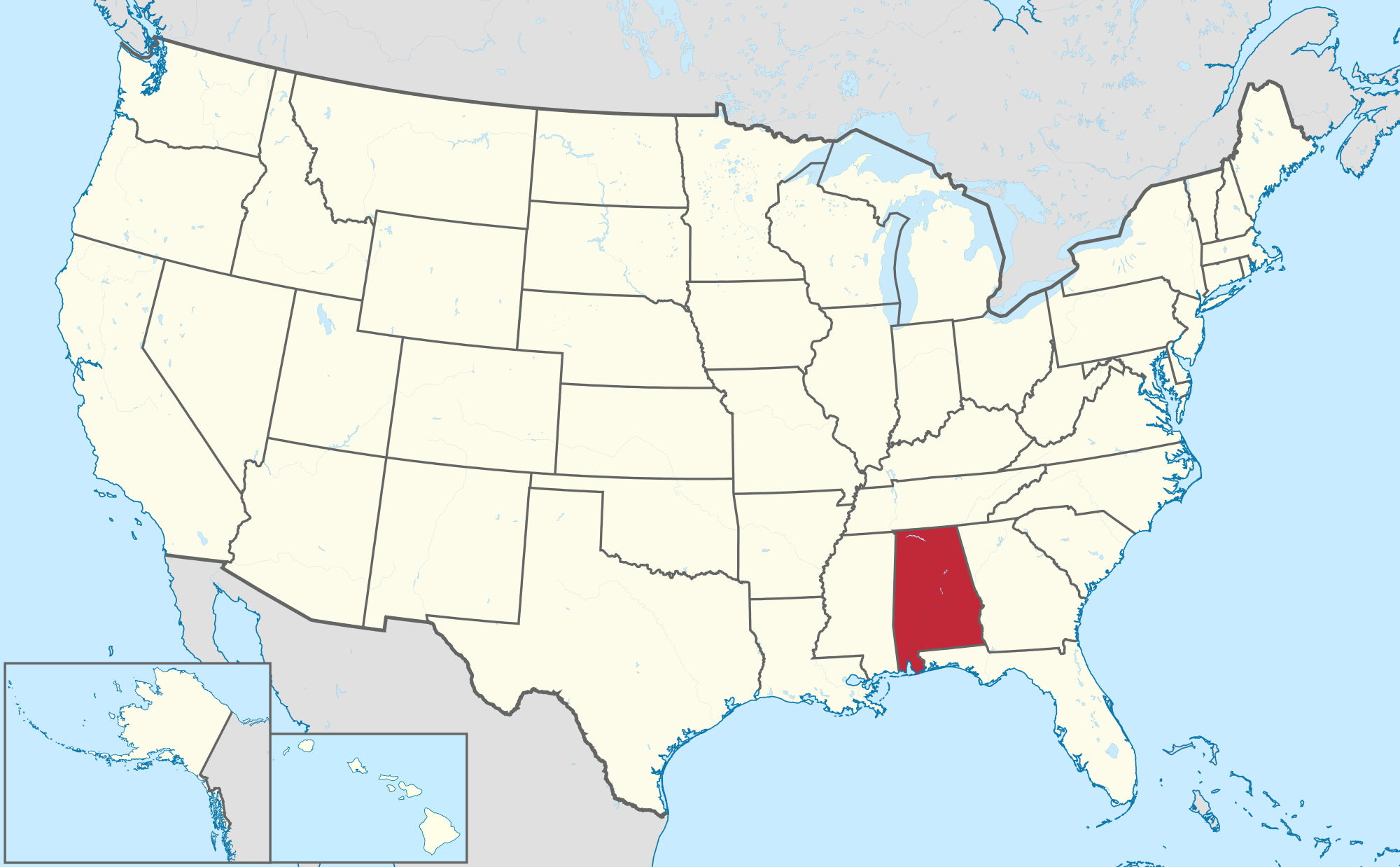 Alabama, nicknamed Yellowhammer State, is a state located in the southeastern region of the United States. It is the 24th most populous state, with a population of approximately 4,863,300 people in 67 counties spanning 52,419 square miles. The largest cities in Alabama are Montgomery (capital), Birmingham, Huntsville, Mobile, Tuscaloosa, Hoover, Dothan, Auburn, Phoenix City, and Gadsden.
Statistics on Accidents, Theft and Disasters:
Number of cars registered as of 2016: 2,284,403.
Accidents (Source: 2016 Alabama Crash Report)

155,907 traffic accidents resulted in 47,653 cases of injuries and 1,089 resulted in fatalities.
In 2016. Alabama's crash fatality rate was higher than the national crash fatality rate (1.56 vs 1.15 per hundred million vehicle miles).
52.7% of the total crashes involved passenger cars.
In their lifetime, typical drivers in Alabama have a greater than one-in-three chance of being in a crash resulting to injury or death.

Motor Vehicle Theft (Source: 2016 Crime in Alabama Report)

Motor vehicle theft rate for Alabama in 2016 was 234.5 thefts for every 100,000 inhabitants.
On average, there were 31.2 motor vehicles stolen per day.

Natural Disasters / Hazards

Alabama ranks as 7th most disaster-prone state with 79 major disaster declarations from 1953 to 2017 (Source: NBC News report).
The state is prone to tropical storms and hurricanes, and most of the state is located in a region of tornado alley known as "Dixie Alley."
Other Resources:
1. Alabama Department of Motor Vehicles
2. Emissions and Safety Inspection Locations
3. Vehicle Safety Ratings
4. Vehicle Recalls by VIN
5. Automotive Market Values
6. Automotive Reviews
Why should I run an Alabama VIN Check?
Check for accidents. Every year, approximately 6 million automobile accidents are reported by the National Highway Traffic Safety Administration.
Check for title brands. Flood, hail-damage, and salvage titles are examples of critical title brands that you need to watch out for before buying a used car.
Check for special purpose designations, including taxi-use, rental-use, or police-use.
Check for thefts. In Alabama, vehicles were stolen at a daily rate of 31.2 in 2016. Check an active theft or previously recovered theft record by VIN search to make sure you are not buying a stolen car or a car with stolen parts.
Run an Alabama VIN Check to uncover the full-story of your next vehicle.