Free Iowa VIN Check
Iowa is one of the few "fault" auto insurance states in the United States. This means that a person who is at fault for a car accident is liable to pay for any resulting injuries or property damage. To avoid potential safety issues that could lead to accidents, make sure your next car is in excellent condition. Wherever you are, buying from Iowa or from another state, you must get a vehicle history report. Look up millions of vehicle records in the US, including over 1.3 million cars registered in Iowa:
VinCheck.info gathers information on thefts, accidents, sales, titles, specifications, and more from official US government sources across the country. These information are collated into a database to provide free vehicle history to the public. Search based on the 17-digit VIN or the license plate number.
Iowa Title Request
You can submit a request for title information in writing, by fax or in person to the Iowa Department of Transportation Motor Vehicle Division (DOT-MVD). Check out the fees to be paid prior to release of information at the DOT-MVD's official site.
Make sure to have the VIN, name, title number or license plate number to search records.
Iowa Resources for Car Drivers/Owners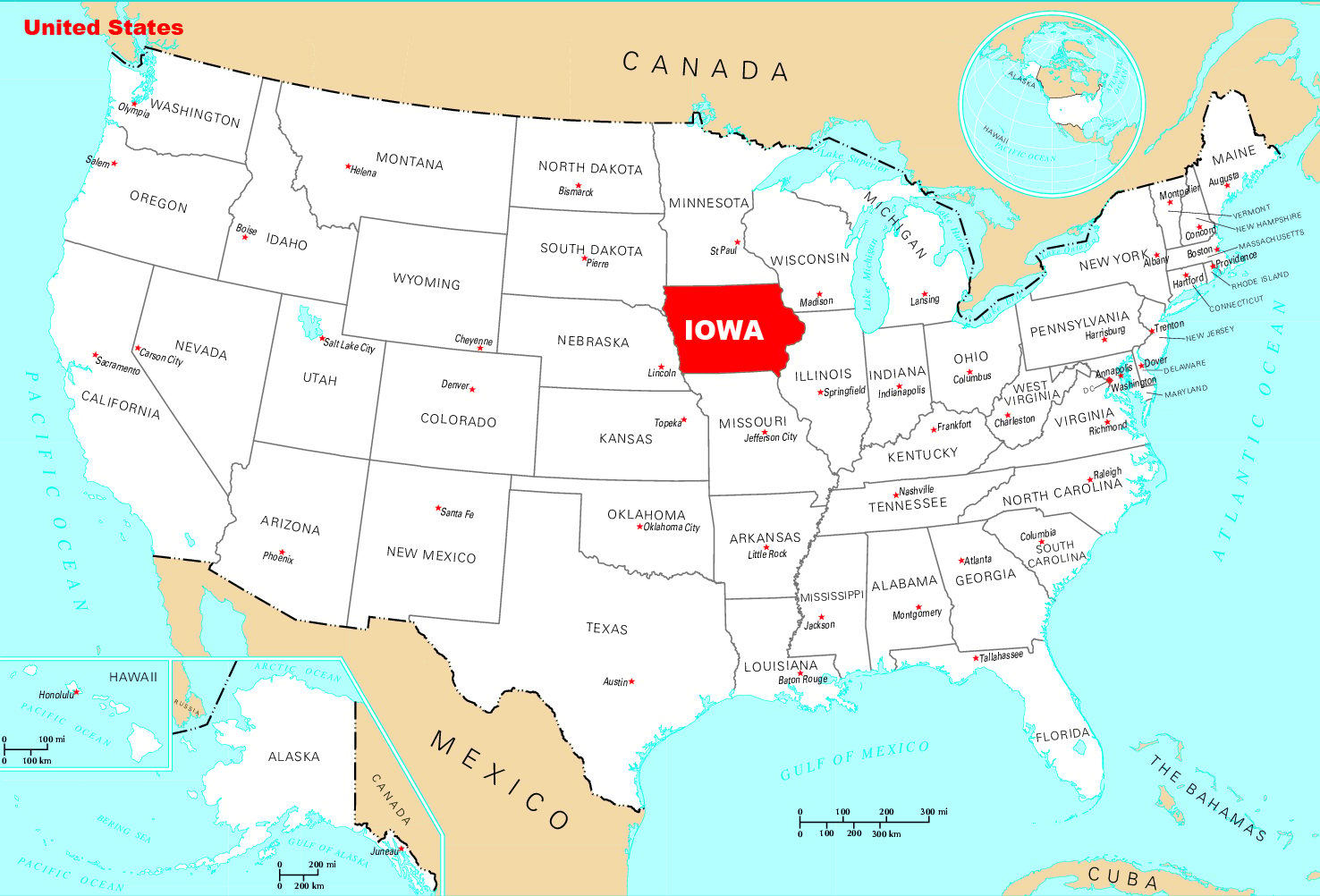 Iowa lies between the Missouri and Mississippi rivers in the Midwestern region. The 29th state to join the Union, the Hawkeye State has an estimated population of 3,046,355 as of 2017. The largest cities in Iowa are Des Moines (the capital), Cedar Rapids, Davenport, Waterloo, and Sioux City.
Unlike most states, Iowa does not have a specific law that requires auto insurance. Vehicle owners are required to show proof of financial responsibility to the Iowa Department of Transportation (DOT) after an accident.
Statistics on Accidents, Theft and Disasters:
Number of cars registered as of 2016: 1,303,131
Motor Vehicle Accidents (Iowa Department of Transportation's 2016 Annual Report)

A total of 55,780 motor vehicle crashes were reported in 2016, including 34,928 which resulted in injuries and 404 which resulted in fatalities.
Speeding was the leading contributing circumstance for accidents.

Motor Vehicle Theft (FBI's 2016 Crime in the US report)

159 thefts were reported for every 100,000 inhabitants.
On average, there were 13.6 motor vehicles stolen per day.

Natural Disasters/Hazards (Iowa Homeland Security Emergency Management)

On average, 46 tornadoes touch down in Iowa annually.
59 disasters, including 41 federally declared disasters, were declared in Iowa from 1990 to 2017.
Other Resources:
1. Iowa Department of Motor Vehicles
2. Emissions and Safety Inspection Locations
3. Vehicle Safety Ratings
4. Vehicle Recalls by VIN
5. Automotive Market Values
6. Automotive Reviews
Why should I run an Iowa VIN Check?
Check for accidents. Every year, about 6 million car accidents are reported by the National Highway Traffic Safety Administration.
Check for title brands. Flood, hail-damage, and salvage titles are examples of critical title brands that you need to watch out for before buying a used car.
Check for special purpose designations, including taxi-use, rental-use, or police-use.
Check for thefts. Check for an active theft or previously recovered theft record by VIN search to make sure you are not buying a stolen car or a car with stolen parts.
Run VINCheck.info's free VIN check now to uncover the full story of your next vehicle: