Connecticut VIN Check
Lookup over 1.3M cars registered in the state of Connecticut:
VinCheck.info gathers information on thefts, accidents, sales, titles, specifications, and more from official US government sources across the country into a database to provide free vehicle history to the public. Search based on the 17-digit VIN or the license plate number.
Connecticut Vehicle Information Request
Confirm if a vehicle is registered or has a renewed registration in Connecticut. Use the Department of Motor Vehicles' Verify Registration option to check a vehicle's registration status.
Enter any license plate number, including the corresponding plate class, to know about a vehicle's registration status.
To get a title record, the inquirer must fill up the title record request form. Prepare $20 for the fee, then send mail to:
Department of Motor Vehicles
Title Division
60 State Street
Wethersfield, CT  06161
Additional instructions can be found in Title Copy Records page.
Connecticut Resources for Car Drivers/Owners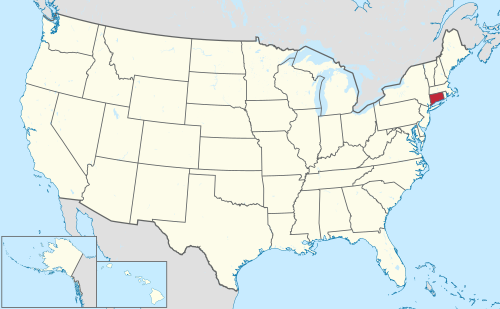 Connecticut is the southernmost state in the northeastern region of the United States known as New England. It is bordered by Rhode Island to the east, Massachusetts to the north, New York to the west, and Long Island Sound to the south. Geographically, it is the third smallest state, even though its original charter, granted in 1662, extended the land grant west to the Pacific Ocean.
Statistics on Accidents, Theft and Disasters:
Number of cars registered as of 2016: 1,352,381
A recent CT DOT Traffic Crash Facts stated there were 96,574 reported accidents in 2014 alone.

Of those 96,574 accidents, 22,796 resulted in injuries and 234 resulted in fatalities.
Most crashes occurred during the P.M. peak hours of 4-6 P.M.
Most crashes occurred on Fridays.

The number one factor contributing to fatal crashes was a driver under the influence of alcohol or drugs.
15% of drivers responsible for crashes and 19% of drivers responsible for fatal crashes were aged 20-24.
Other Resources:
Why should I run a Connecticut VIN Check?
Check for accidents. Every year, approximately 6.0 million automobile accidents are reported by the National Highway Traffic Safety Administration.
Check for title brands. Flood, hail-damage, and salvage titles are examples of critical title brands.
Check for special purpose designations, including taxi-use, rental-use, or police-use.
Check for thefts. Lookup a VIN to check for an active theft or previously recovered theft record.
Run a Connecticut VIN Check to uncover the full-story of your next vehicle.