Arkansas VIN Check
Out-of-state junk vehicles or with salvage titles are required to complete a vehicle identification number (VIN) inspection in Arkansas prior to titling and registration. Vehicle owners may complete a VIN number inspection through any police officer in any city or county in the state. Local salvage vehicles are exempted and do not need to undergo an Arkansas VIN check. Lookup over 942 thousand cars registered in the state of Arkansas:
VinCheck.info gathers information on thefts, accidents, sales, titles, specifications, and more from official US government sources across the country into a database to provide free vehicle history to the public. Search based on the 17-digit VIN or the license plate number.
Arkansas Title Request
To look up the status of title, registration, or lien on any registered vehicle in Arkansas, a subscription to the Information Network of Arkansas (INA) is necessary. An initial setup fee of $95 is required to subscribe. Thereafter, the annual subscription renewal is $95 and will be billed to your account automatically. Only members can access the database and will be charged $1.50 for every report generated.

You can purchase title, registration and lien records of the motor vehicle. This requires subscription.
Arkansas Resources for Car Drivers/Owners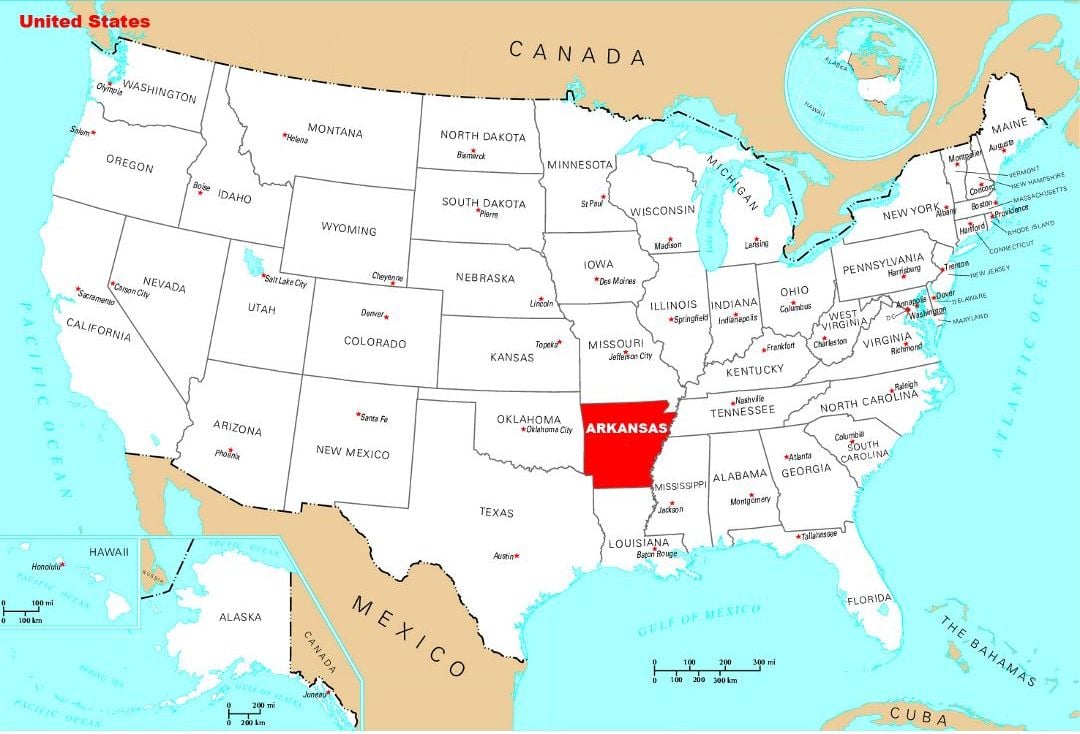 Arkansas is a state located in the southeastern region of the United States. It is the 33th most populous state, with a population of approximately 3 million people. The Capital of Arkansas is Little Rock, and the state is divided among 75 counties spanning 53,180 square miles. Arkansas was the 25th state to join union in June 15, 1836. The largest cities in Arkansas are Little Rock, Fort Smith, Fayetteville, Springdale, Jonesboro, North Little Rock, Conway, Rogers, Bentonville, and Pine Bluff.
Statistics on Accidents, Theft and Disasters:
Number of cars registered as of 2016: 942,604

Arkansas Department of Transportation's 2016

Annual Report

stated there were 60,947 reported accidents in 2014 alone.

Of those 60,947 accidents, 27,502 resulted in injuries and 436 resulted in fatalities.

There are 206 alcohol/drug related fatalities.

Most fatal crashes occur in the month of June.

There are 42 fatalities without helmet.

The fatal crash rate declined from 1.4 crashes to 1.3 crashes per 100 MVM* traveled.

The motor vehicle theft rate for Arkansas in 2016 was 239.4 thefts for every 100,000 inhabitants. On average, there were 19.6 motor vehicles stolen per day.

Arkansas ranks as 12th most disaster-prone state with 54 major disaster declarations from 1953 to 2017.
Other Resources:
1. Arkansas Department of Motor Vehicles
2. Emissions and Safety Inspection Locations
3. Vehicle Safety Ratings
4. Vehicle Recalls by VIN
5. Automotive Market Values
6. Automotive Reviews
Why should I run an Arkansas VIN Check?
Check for accidents. Every year, approximately 6.0 million automobile accidents are reported by the National Highway Traffic Safety Administration.
Check for title brands. Flood, hail-damage, and salvage titles are examples of critical title brands.
Check for special purpose designations, including taxi-use, rental-use, or police-use.
Check for thefts. Lookup a VIN to check for an active theft or previously recovered theft record.
Run an Arkansas VIN Check to uncover the full story of your next vehicle: