Idaho VIN Check
Whenever you buy a vehicle in Idaho, always get the title. If the seller doesn't have a title in his name to assign to you, you may not be able to title and register the vehicle. The vehicle may carry "Rebuilt Salvage" brand or reported as stolen, and you may not know it. You must submit the vehicle to an Idaho VIN check. This inspection can be performed by a law enforcement officer or an authorized agent of the Idaho Transportation Department (ITD). Lookup over 600 thousand cars registered in the state of Idaho:
VinCheck.info gathers information on thefts, accidents, sales, titles, specifications, and more from official US government sources across the country into a database to provide free vehicle history to the public. Search based on the 17-digit VIN or the license plate number.
Idaho Title Request
The Title or Registration Record Search is available to individuals and businesses without a subscription through Idaho Motor Vehicle Title and Registration Records Search.
To obtain a title or registration record, you must provide the title number and vehicle identification number (VIN). Each requested form will cost $8.50.
Idaho Resources for Car Drivers/Owners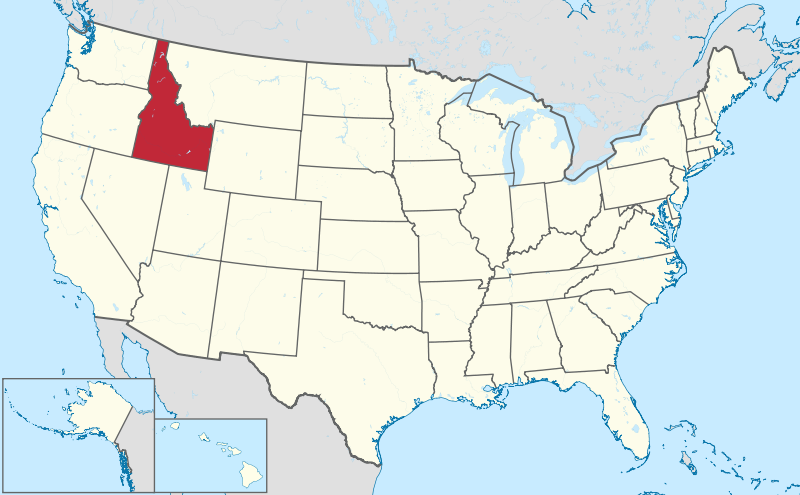 Idaho is a state located in the northwestern region of the United States. It is the 39th most populous state, with a population of approximately 1,683,140 people. The Capital of Idaho is Boise, and the state is divided among 44 counties spanning 83,797 square miles. Idaho was the 43rd state to join union in July 3, 1890. The largest cities in Idaho are Boise, Meridian, Nampa, Idaho Falls, Pocatello, Caldwell, Coeur d'Alene, Twin Falls, Lewiston, and Post Falls
Statistics on Accidents, Theft and Disasters:
Number of cars registered as of 2016: 607,902

Idaho Department of Transportation's recent

Annual Report

stated that there were 24,018 reported accidents in 2015.

Of those 24,018 accidents, 1,351 resulted in injuries and 198 resulted in fatalities.

64% of all motor vehicle crashes occurred on urban roadways.

40% of all fatalities resulted from impaired driving.

Distracted driving was a factor in 23% of the motor vehicle crashes.

Aggressive driving was the leading contributing circumstance for accidents.

The motor vehicle theft rate for Idaho in 2016 was 123.4 thefts for every 100,000 inhabitants. On average, there were 5.6 motor vehicles stolen per day.

Wildfires and flooding are the two most common natural disasters that Idaho communities face, but Idaho has also experienced damage from earthquakes, a volcanic eruption, and a man-made engineering disaster (the Teton Dam Collapse).
Other Resources:
1. Idaho Department of Motor Vehicles
2. Emissions and Safety Inspection Locations
3. Vehicle Safety Ratings
4. Vehicle Recalls by VIN
5. Automotive Market Values
6. Automotive Reviews
Why should I run an Idaho VIN Check?
Check for accidents. Every year, approximately 6.0 million automobile accidents are reported by the National Highway Traffic Safety Administration.
Check for title brands. Flood, hail-damage, and salvage titles are examples of critical title brands.
Check for special purpose designations, including taxi-use, rental-use, or police-use.
Check for thefts. Lookup a VIN to check for an active theft or previously recovered theft record.
Run an Idaho VIN Check to uncover the full-story of your next vehicle.