Hawaii VIN Check
Lookup over 500 thousand cars registered in the state of Hawaii:
VinCheck.info gathers information on thefts, accidents, sales, titles, specifications, and more from official US government sources across the country into a database to provide free vehicle history to the public. Search based on the 17-digit VIN or the license plate number.
Hawaii Vehicle Information Request
You can also access Hawaii's vehicle records through the DMV Motor Vehicle Inquiry page:
Enter the VIN and the license plate number of any vehicle registered in Hawaii to send a request.

Hawaii Resources for Car Drivers/Owners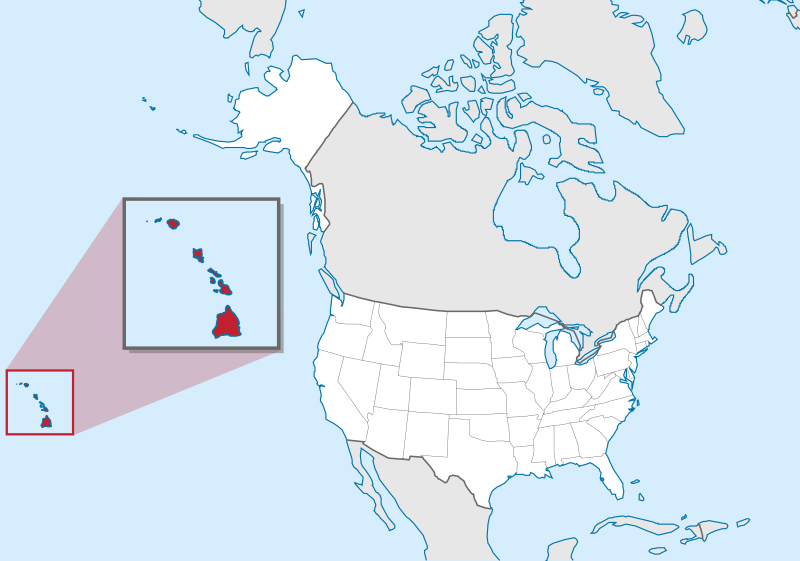 Hawaii is the only U.S. state located outside North America and the only one composed entirely of islands. It is the 40th most populous state, with a population of approximately 1,428,557 people. The Capital of Hawaii is Honolulu, home to crescent Waikiki Beach and Pearl Harbor's WWII memorials. The state is divided among 5 counties spanning 10,931 square miles. Hawaii was the 50th state to join union in August 21, 1959.
Facts and Statistics on Accidents, Thefts and Disasters
Number of cars registered as of 2016: 516,544
Hawaii Department of Transportation's recent Annual Report revealed that more than a third of all the persons killed in 2015 vehicle accidents were individuals between 20 and 29 years old. An overwhelming percentage (70%) of them were male.

43 percent of road fatalities were about speeding.
44 percent of pedestrian fatalities were caused mainly by alcohol and/or drug influence.
The state's rate of seat belt use was almost 95 percent, making it one of the highest in the country.
Almost half (41%) of vehicle occupants killed did not use seat belts.
Alcohol-influenced fatalities had risen from 32 percent to 35 percent between 2014 and 2015.
Impaired driving, speeding and improper maneuvers were major factors in motorcycle fatalities.

According to the Neighborhood Scout, Hawaii's motor vehicle theft rate in 2016 was 3.96 thefts for every 1,000 inhabitants. A total of 5,654 incidents of vehicle theft were reported in the same year.
Other Resources:
Why should I run a Hawaii VIN Check?
Check for accidents. Every year, approximately 6.0 million automobile accidents are reported by the National Highway Traffic Safety Administration.
Check for title brands. Flood, hail-damage, and salvage titles are examples of critical title brands.
Check for special purpose designations, including taxi-use, rental-use, or police-use.
Check for thefts. Lookup a VIN to check for an active theft or previously recovered theft record.
Run a Hawaii VIN Check to uncover the full-story of your next vehicle.